Flyers coach Peter Laviolette told the Flyers to stay home Monday. Relax and regroup. Save the work for Tuesday.
Laviolette sent his team away with a message: Wednesday's Game 6 is only the next chapter before Game 7.
The Flyers believe they aren't finished with their postseason stuffed with thrilling comebacks.
"I have no question that we'll respond," Laviolette said Monday.
This Flyers team has mastered the art of the comeback, starting all the way back on the last day of the regular season when a shootout win clinched a playoff spot. It became the third team in NHL history to win a series after losing the first three games when it eliminated Boston in the Eastern Conference semifinals, and evened the Stanley Cup at 2-all after losing the first two games at Chicago.
The Flyers have one more edge that's bigger than Chicago's tallest skyscraper. Game 6 is in Philly -- huge in a series where the home team has won every game and where the Flyers are a sizzling 9-1 this postseason.
They couldn't wait to escape Chicago after Sunday night's 7-4 loss.
"They came out harder," Flyers goalie Michael Leighton said. "For some reason, we weren't ready to play and it cost us the game."
It might cost Leighton his starting spot.
Laviolette has decided which goalie will start Game 6 of the Stanley Cup finals. He just won't say if it's Leighton or Brian Boucher.
Leighton has started every game for the Flyers since Game 6 of the Eastern Conference semifinals. He's been yanked twice during the Stanley Cup finals -- in Game 1 and Game 5. Boucher took over at the start of the second period Sunday night with the Flyers trailing 3-0.
Leighton is 8-2 with a 2.34 goals against average, and three shutouts in the East finals. Boucher is 6-6 with a 2.47 GAA and lost his job when he was hurt against the Bruins.
Laviolette said Monday he didn't reveal his starting goalie because he hasn't talked to his players yet.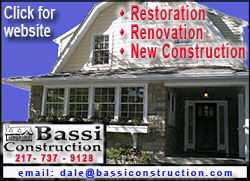 "Whatever is best for the team and whatever is going to give us the best chance to win one hockey game," he said.
Leighton or Boucher. Boucher or Leighton.
The Flyers goalie doesn't really matter much to the Blackhawks. Neither does Game 6's locale because the Blackhawks would be back in control if the series shifted back to Chicago for a Game 7 on Friday.
The Blackhawks are just one win away from a celebratory swig out of one of sports most signature trophies for the first time since Bobby Hull and Stan Mikita won it all in 1961. Michael Jordan donned a Jonathan Toews jersey to root on the Blackhawks on Sunday night, and the United Center was rocking again like when Air Jordan was flying and dunking his way through the city.