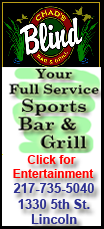 Hold off on those old-timers' day games, though. There are still NBA finals ones to be played.
This series, which the Lakers led 1-0 going into Game 2 on Sunday night, is proving that it's possible to become better with age.
Bryant, the MVP of last year's finals, is playing some of the best basketball of his career, finer than when the Lakers won three straight titles from 2000-02.
Fisher remembers chasing around Allen Iverson in the finals during the second of those championship series. He's still finding ways to slow down the speedsters, only now on 35-year-old legs.
"So now, almost 10 years later, playing against guys that are maybe faster or quicker, that's something that I'm not afraid of," Fisher said. "I still look forward to using my brain, using my body, using my size, using my experience to try and nullify and limit what they do to the best of my ability."
Too old is a popular basketball criticism, the one used this season to discount the Celtics as a true title contender. Kevin Garnett and Ray Allen looked all of their 34 years in Boston's 102-89 loss in Game 1, and Paul Pierce isn't much younger.
"We're not a young team. I can't say that Ray is 29 and lie; he's not. But it doesn't affect how we play," Celtics coach Doc Rivers said. "I'm just stating a fact we are an older team, but we're not too old. You know what I mean?
"We are an older team, we have experience. We have great experience, and there's nothing wrong with that. I'm fine with that, and I have no problem with that. But I don't run from that fact. But we're not too old."
In these finals between longtime rivals, the closest thing to trash talk so far was Pau Gasol's misinterpreted comments which made it appear he was calling Garnett old. In fact, he was discussing how they were different players since Gasol entered the league nine years ago -- and Gasol said it's that age that's made him a better player even as it's diminished his physical skills.
"I understand better the nature of the game here. I grew as far as my body and how do I play the game," he said. "So I could say that I'm a more mature player and more effective now than I was before (when) I was athletic, lanky.
"I had more explosiveness than I have now, but I was weaker, also, and I wasn't accustomed to the physicality of the league and the amount of games that are played. But little by little I've gotten better, and I've grown to be the player that I am today."