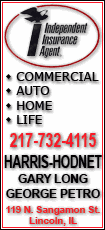 Pink Shutter manager Jennifer Heidbreder calls the award "a wonderful surprise," though she says that the Pink Shutter's dedication to customer service makes it stand out among other local businesses.

It's this service-minded approach that made the business an excellent choice for the award, said Wanda Lee Rohlfs, Main Street Lincoln's executive director. She added, "You always have the feeling from their window displays and their cleanliness and friendliness that you are an important customer."
Main Street Lincoln is a nonprofit, volunteer-driven organization dedicated to the preservation and revitalization of Lincoln's downtown historic district and surrounding businesses. It has as its mission to promote, enhance and preserve the commercial and civic enterprises and to encourage the social and cultural endeavors of downtown Lincoln. Through events such as the Christmas parade, trick-or-treating with the mayor and the recent breakfast honoring small businesses, Main Street Lincoln works to sustain the downtown area as the heart and hub of the community.
The Shining Star Award is given to a business located in the Courthouse Square Historic District that is not-for-profit, has been in operation for at least 25 years and has participated in promotional activities throughout the year to encourage support of Lincoln's downtown area. As a venture of the ALMH Auxiliary that has been open for almost 50 years, the Pink Shutter definitely fits the bill.
Lynne Metz, the manager of volunteer services at ALMH, said that the Pink Shutter is an essential part of Lincoln's downtown because "it fulfills a vital need in our community by providing clothes for the whole family at very low costs." More important still is that all the earnings stay in the community, she said.
Rohlfs echoed this sentiment, saying that the Pink Shutter "has helped to expand the shopping district." She described it as "a specialty shop that is not only unique but also valuable to meeting our goal of having available shopping for everyone."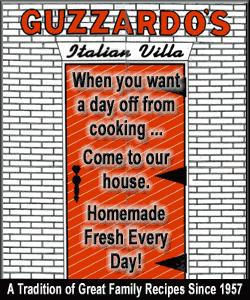 "The Pink Shutter is a credit to Abraham Lincoln Memorial Hospital, not only because of the quality of the merchandise but also the presentation of the merchandise. Jennifer Heidbreder is to be commended on her staff and facility -- she does an excellent job," Rohlfs added.
Heidbreder said that it's her staff of volunteers who have kept the business running over its long lifetime.
"My volunteers are the best part," she said. "They are great people to work with each day."
The Pink Shutter opened in November 1961 and is staffed by two paid employees and rotating shifts of about 25 volunteers. It is open six days a week at its location on North McLean Street. In the past, Pink Shutter funds have gone to support numerous programs at ALMH, such as the Care-A-Van, Lifeline and the Family Maternity Suites. Most recently, the ALMH Auxiliary pledged $25,000 to the Preserve the Mission capital campaign.
[Text from file received]