Benchmark crude for July delivery was up 63 cents to $72.62 a barrel by late afternoon Kuala Lumpur time in electronic trading on the New York Mercantile Exchange. The contract rose 55 cents to settle at $71.99 on Tuesday.
Initial inventory data by the American Petroleum Institute showed further substantial drops in crude stocks last week, signaling fuel demand growth, said Victor Shum, an energy analyst at consultancy Purvin & Gertz in Singapore.
The market will be watching to see if the more comprehensive Energy Information Administration data due to be released later Wednesday confirms the API figures, he said.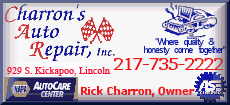 Federal Reserve Chairman Ben Bernanke's comments Tuesday that he was hopeful the U.S. will not fall back into recession and reports of increased optimism among U.S. small businesses also helped boost oil prices, Shum said.
"Some optimism has returned to the market in particular in the U.S. It appears that $70 is the bottom for oil and prices may creep back up to the high $70s as we go deeper into summer," he said.