Oil rose to nea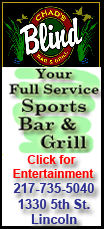 r $73 a barrel, bolstered by hopes of rising fuel demand ahead of weekly inventory figures. The dollar was weaker against the yen, and the euro dropped against the dollar.
Wall Street's best known market guage was set to extend Tuesday's gains, with Dow futures up 0.3 percent, or 26 points, to 9,940. But S&P and Nasdaq futures were pointing slightly lower.
Stocks were mostly higher in early European trade, with investors setting aside fears over the continent's sovereign debt crisis to look for good deals. Germany's DAX rose 0.2 percent and France's CAC-40 added 0.4 percent while Britain's FTSE 100 was off 0.1 percent.
News that China's stock regulator was considering Agricultural Bank of China's plans for an initial public offering prompted a rebound in Chinese shares, with the benchmark Shanghai Composite Index advancing 2.8 percent to 2,583.87. The regulator approved the IPO after China's markets closed.
The bank has yet to set an IPO price for its shares, which are expected to raise between $23 billion and $30 billion. That would exceed the world record previously set by Industrial & Commercial Bank of China, whose $21.9 billion dual Hong Kong-Shanghai IPO in October 2006 helped make it the world's biggest bank by market value.
Hong Kong's Hang Seng shot up in late trading to finish 0.7 percent higher at 19,621.24. Benchmarks in Australia, Singapore, Malaysia and New Zealand were also up.
"China's A shares rose strongly at the close because the government is going all-out to make sure the Agricultural Bank IPO will be a success," said Francis Lun, general manager of Fulbright Securities in Hong Kong. "The government is mobilizing state-owned enterprises to be cornerstone investors."
A-shares are shares traded on Chinese exchanges in the local currency.
Still, fears that Europe's fiscal crisis could cause a slowdown in the global economy kept some traders on the sidelines. South Korea's Kospi shed 0.3 percent to 1,647.22. And Japan's benchmark Nikkei 225 stock average finished down 1 percent at 9,349.13 -- it's lowest close since Nov. 30.
Even signs of economic recovery in Japan -- its machinery orders rose for a second straight month in April -- were not enough to ease investor jitters.
"Investors cannot shake off worries that the crisis could drag on for a while, slowing the region's economy and beyond," said Kazuhiro Takahashi, equity strategist at Daiwa SMBC Securities Co. Ltd. in Tokyo.