Santander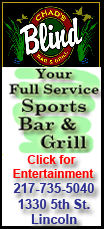 's ownership in the Mexican unit will rise to 99.9 percent after the transaction, it said.
The deal, to be approved by regulators, should to be completed within 90 days.
Santander sold the stake to Bank of America in 2003 for $1.6 billion, valuing the bank at $6.4 billion. Seven years later, the current transaction values the Mexican unit at $10 billion (euro8.37 billion), an increase of 56 percent, the bank said in a statement on its website.
The bank said Mexico was one of the group's key markets, with high growth potential due to the low level of use of banking services there. With full ownership of the bank, Santander said it hopes Mexico's contribution to group profit will increase by two percentage points, to 7 percent.
"This acquisition reinforces Santander's commitment to Mexico, a country with a very positive outlook for growth, and furthers the geographic diversification of our group," Santander chairman Emilio Botin said in the statement.
Santander is the third financial group in Mexico by business volume, with a market share of 13 percent in loans -- $16.16 billion (euro13.53 billion) -- and 14.8 percent in deposits -- $18.55 billion (euro15.53 billion), according to the statement.
The franchise includes 1,095 branches and 12,400 employees serving 8.8 million customers.
Santander is Spain's biggest bank and the eurozone's largest by market capitalization
Santander shares were up 0.83 percent at euro7.3 ($8.7) in midmorning trading in Madrid.