T
he latest labor dispute was at Honda Lock (Guangdong) Co., in Zhongshan, a city near Honda's production base in the southern city of Guangzhou and began Wednesday morning, said Yoshiyuki Kuroda, a Honda spokesman in Tokyo. He said the reason for the strike was unclear.
Separately, Honda said in a statement that production at its two car plants would remain suspended Thursday due to "labor negotiations" at parts maker Foshan Fengfu.
Production at Honda's other two China car assembly plants was not affected because they had a sufficient supply of parts on hand, the company said.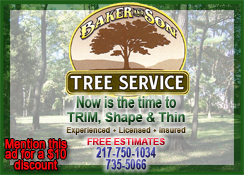 Workers at Foshan Fengfu Autoparts Co. walked off the job earlier this week, seeking pay raises, just days after Honda settled a two-week strike at a wholly owned parts supplier that had forced the Japanese automaker to freeze production at all four of its car assembly factories in China due to a lack of parts.
The conflicts reflect rising tensions between workers and foreign companies that rely on China as a source of cheap labor and a fast-growing market. Companies in China are finding it harder to attract and keep workers, who are demanding better pay and working conditions.
But Honda's own situation is unique in that apart from its car assembly joint ventures with local partners Guangzhou Auto Group and Dongfeng Motor Group, it tends to run its car parts businesses without teaming up with local partners.
The lack of a local partner -- Foshan Fengfu is owned by Honda subsidiary Yutaka Giken Co. and a Taiwanese partner, Moonstone Holding Co. -- can mean a lack of support in persuading or forcing workers to return to their jobs.
"The first strike was in a parts factory wholly owned by Honda, which makes a lot of difference in terms of how the company is run, its corporate culture and how it treats workers," said Zhang Xin, an auto analyst at Guotai Jun'an Securities in Beijing.