A
reas throughout China have raised local minimum wages and some foreign employers have given out hefty pay hikes. That, combined with an expected rise in China's currency against the dollar this year, will squeeze exporters of clothing and other low-margin goods, possibly forcing thousands to close or move to cheaper countries such as Vietnam.
"It is very difficult for us," said Danny Lau, chairman of the Hong Kong Small and Medium Enterprises Association. He said some 2,000 to 3,000 of an estimated 50,000 Hong Kong-owned factories in southern China's Pearl River Delta, an export hub, might close this year.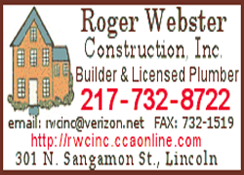 But putting more money in workers' pockets will help turn them into consumers and accelerate China's growth as a major market for imports from Boeing jetliners to Brazilian soybeans.
"This is good news. It's going to start driving consumer spending," said Standard Chartered economist Jinny Yan.
Beijing and other Chinese cities have raised minimum wages by up to 20 percent as part of efforts to narrow a yawning income gap that communist leaders worry is fueling political tensions. It was the first rise since the minimum wage was frozen in 2008 to help exporters hold down prices amid the global crisis.
Communist authorities who normally bar independent labor activity have allowed workers to demonstrate and sometimes carry out brief strikes for higher wages.
On Sunday, Taiwanese-owned Foxconn Technology Group announced the second in a series of raises that would increase pay by up to 65 percent at its factories in the southern city of Shenzhen. The company employs 300,000 people there making iPhones and other goods for Apple Inc., Sony Corp., Dell Inc., Nokia Corp. and Hewlett-Packard Co.
The wage hikes fit Beijing's economic strategy, which calls for encouraging China's own consumers to spend more in order to reduce reliance on exports and investment to drive growth.
The ruling party also is trying to shift more money down the economic ladder to defuse public anger that Chinese workers have gotten too little out of a boom that has created dozens of billionaires.
Wages as a share of China's gross domestic product have fallen steadily since the 1980s, from 56.5 percent in 1983 to 36.7 percent in 2005, according to figures from the umbrella group for legally permitted unions, the All-China Federation of Trade Unions, reported by the government newspaper Global Times.
Even at that level, rising incomes made China the biggest auto market last year by vehicles sold and a leading market in industries from air travel to fast food. Retail sales in April were up 18.5 percent from a year earlier.
"Demand is picking up because people have more money in their pockets," said Jing Ulrich, JP Morgan's chairwoman for China equities. She said higher wages could boost demand for products as varied as fast food and sporting goods.
Foreign companies' focus on China as a market was highlighted by a survey released in April by the American Chamber of Commerce in China. It found the top priority for 58 percent of its member companies was producing in China for sale to local consumers. Only 14 percent said their priority was to produce for export.
The wage hikes are likely to hit employers hardest in China's southeast. The area has thousands of factories, many owned by Hong Kong or Taiwanese investors that compete in global markets. Many have razor-thin profit margins and little power to pass on higher costs to customers.