The article last week in the BMJ, formerly known as the British Medical Journal, pointed out that WHO did not disclose potential conflicts of interest among some of the experts involved in writing guidelines for pandemic flu preparations. Three scientists out of 22 who worked on the guidelines were named as having received some money from pharmaceuticals. The scientists did not work at the drug companies, but were paid for things like speaking at meetings sponsored by them.
The guidelines recommend, among other things, that countries consider buying antivirals and vaccines to combat a pandemic.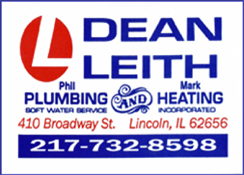 The authors of the BMJ article suggest, without providing direct evidence, that these scientists' ties to pharmaceutical companies influenced WHO's recommendation that countries buy drugs and vaccines -- adding to those drug companies' profits.
"Our investigation has revealed damaging issues," wrote Deborah Cohen of BMJ and journalist Philip Carter. "These conflicts of interest have never been disclosed by WHO."
WHO's handling of the outbreak is being reviewed by a 29-member expert panel that will report its findings next year. Critics say many of those panelists are also trusted WHO advisers and government employees who could end up whitewashing any failures.
"At no time, not for one second, did commercial interests enter my decision-making," WHO Director-General Margaret Chan said.
Chan insisted she was open to the panel's criticism. "Should this committee decide that the current definition of a pandemic and the phases leading up to its declaration need to be tightened or otherwise revised, this will be another recommendation that we will welcome, and act on."
The U.S. Health and Human Services department defended the U.N. body.
"WHO handled the outbreak in a very measured and appropriate manner," said Bill Hall, an HHS spokesman. "Their decisions were driven by the existing and evolving conditions at the time." He said there was "no indication whatsoever that any of their decisions were influenced by industry."