Today's highlight in history:
On June 9, 1954, during the Senate-Army Hearings, Army special counsel Joseph N. Welch berated Sen. Joseph R. McCarthy for his attack on Frederick Fisher, a junior attorney at Welch's law firm, asking: "Have you no sense of decency, sir? At long last, have you left no sense of decency?"
On this date:
In A.D. 68, the Roman Emperor Nero committed suicide.
In 1860, what's considered the first dime novel, "Malaeska: The Indian Wife of the White Hunter" by Ann S. Stephens, was published.
In 1870, author Charles Dickens died in Gad's Hill Place, England.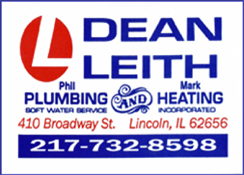 In 1940, during World War II, Norway decided to surrender to the Nazis, effective at midnight.
In 1953, 94 people died when a tornado struck Worcester (WU'-stur), Mass.
In 1969, the Senate confirmed Warren Burger to be the new chief justice of the United States, succeeding Earl Warren.
In 1973, Secretariat became horse racing's first Triple Crown winner in 25 years by winning the Belmont Stakes.
In 1978, leaders of the Church of Jesus Christ of Latter-Day Saints struck down a 148-year-old policy of excluding black men from the Mormon priesthood.
In 1980, comedian Richard Pryor suffered almost fatal burns at his San Fernando Valley, Calif., home while freebasing cocaine.
In 1985, American educator Thomas Sutherland was kidnapped in Lebanon; he was released in Nov. 1991 along with fellow hostage Terry Waite.