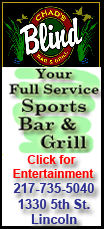 Then he went out and showed them how it's done.
"Derek, he's our vocal leader. He's the guy that pulls everybody together and is always giving positive reinforcement," Lakers guard Kobe Bryant said after Fisher made five baskets in the final period to lead Los Angeles to a 91-84 victory Tuesday night over the Boston Celtics and a 2-1 lead in the NBA finals.
"That's what he does. That's what he's been doing extremely well. He has a knack for saying the right thing at the right time."
Bryant scored 29 points and Fisher had 16, including 11 in the fourth quarter after Boston cut a 17-point first-half lead to one point.
Game 4 is Thursday night in Boston, and a Lakers victory would put them within one win of avenging the loss to their longtime rivals in the 2008 finals -- not to mention the eight other times the Celtics have won an NBA title at the Lakers' expense.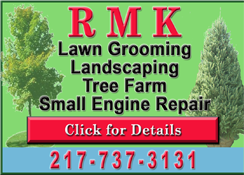 "Our thoughts are really just still on how disappointed we are, or were, losing that second game on our home court. I think that had more of our attention and focus than what happened in '08," Fisher said. "We didn't doubt our ability to win here. ... We understand when you want to be the best, you have to win wherever, whenever."
Bryant had 25 points after three quarters, but he did not score for the first 10 minutes of the fourth. That's when Fisher took over, hitting four out of five Lakers baskets to help them reclaim the home-court advantage they lost when the Celtics won Game 2 in L.A.
"Derek Fisher was the difference in the game," Celtics coach Doc Rivers said. "He's just a gutty, gritty player and he gutted the game out for them. I thought Kobe was struggling a little bit, and Fisher -- he basically took the game over. ... I don't know what he had in the fourth quarter ... but most of them were down the stretch."
Pau Gasol and Andrew Bynum had 10 rebounds apiece for Los Angeles.
Kevin Garnett, who had just six points in Boston's victory Sunday, had 25 in Game 3. But Allen, who had 32 points in Game 2, missed all 13 field goal attempts -- one shy of the NBA finals futility record -- many of them while Fisher was guarding him.
"It's a hell of a swing, I'll tell you that," Rivers said. "It's basketball. That's why you can't worry about it. He'll be back in the gym tomorrow and getting ready for the next game. ... It happens to the best of us."
The Celtics had high hopes after splitting the opening two games in Los Angeles, but the "Beat L.A.!" chants at the TD Garden couldn't help them overcome poor shooting.
And it couldn't stop Fisher.