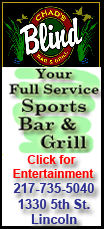 Strasburg didn't fall short of the hype. If anything, the hype fell short of him. Fourteen strikeouts. Not a single walk. An electrifying performance, including an unforgettable final inning in which he struck out the side while all of Nationals Park roared with every pitch.
Last year's No. 1 overall draft pick put on a dazzling display of power pitching in his major league debut Tuesday night, clocking 100 mph with his fastball and baffling hitters with nasty curves in the Washington Nationals' 5-2 win over the Pittsburgh Pirates.
"He pitched," Nationals slugger Adam Dunn said, "probably the best game I've ever seen pitched."
Certainly it gets strong consideration as the best debut outing of all time. Only J.R. Richard and Karl Spooner struck out more in records dating to 1920 -- 15 for Richard with Houston in 1971, 15 for Spooner with the Brooklyn Dodgers in 1954 -- but both had three walks and pitched complete games. If Strasburg hadn't been pulled after seven innings because of a tightly regulated pitch count, he surely would have passed them both.
"I've been catching a lot of guys," said catcher Ivan Rodriguez, patting Strasburg on the shoulder, "but this kid is unbelievable."
The right-hander allowed four hits and two earned runs, both scoring on Delwyn Young's homer to the first row of seats in right field in the fourth inning. Rodriguez took the blame for calling that pitch, a 90 mph changeup.
Strasburg was pulled for a pinch hitter after seven innings -- 65 of his 94 pitches were strikes -- and took a quick curtain call. After the game, his teammates pelted him with three shaving cream pies and made him wear the goofy silver "Elvis wig," a clubhouse ritual for the player of the game.
"I thought I was going to be a lot more nervous than I was," Strasburg said.
Maybe that's because he didn't leave much time for contemplation. Strasburg always pitches in a hurry -- the game took only 2 hours, 19 minutes -- and plate umpire Tom Hallion even suggested to him that he slow down his warmups because the breaks between innings are longer in the majors.
"The only thing I really remember is the first pitch -- ball inside -- everything else is just such a blur," Strasburg said. "At one point I lost track of how many innings I threw. I was like, 'You know what? I'm just going to go out there and have fun.' It's amazing.
"It's kind of like when you get married and everything. You kind of go into it wanting to remember everything -- and once it's done, you can't remember a single thing."
Strasburg should know. He was married in January. His family, gathered in the corner of the news conference room, joined in the laughter. When he left the podium, he gave hugs to all of them.
Strasburg relied on his curveball early because his fastball was a bit wild. By the end, he couldn't miss with his heater. He fanned the last seven batters he faced, and he struck out all nine Pirates starters at least once.