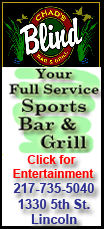 The Chicago Blackhawks would love to leave Philadelphia with a new carry-on for the plane.
Beat the Flyers in Game 6 on Wednesday, and the Blackhawks will win their first championship since the days of Bobby Hull and Stan Mikita in 1961, ending the longest active drought in the NHL.
"That's the dream," Blackhawks captain Jonathan Toews said Tuesday. "That's the one thing you keep telling yourself, in your heart you know you're going to do it some day."
Toews and his teammates know the Stanley Cup will be the guest of honor in Philadelphia. No celebrity, no dignitary will mean more than the nearly 3 feet and 35 pounds of one of sports' great trophies. A victory by Chicago would turn it into the world's largest champagne flute.
"The more time you spend away from the rink, the easier it is to think about how close you are to winning the Cup," Toews said.
Holding the Stanley Cup high and giving it a celebratory shake is the dream of every hockey player. It could come true faster than most for the 22-year-old Toews, already the star and captain in just his third NHL season.
Toews, who leads the Blackhawks with 28 points this postseason, drew inspiration from Pittsburgh's championship run last season. He saw Sidney Crosby, then only 21, hoist the trophy as the youngest captain to ever win the Stanley Cup.
Toews can't beat Crosby in the age category. But he could join Crosby and have his name forever etched on hockey's ultimate prize.
"I think that's when it really first set in that I felt our team, and myself personally, never felt closer thinking that this is an opportunity -- this is something that can really become a reality," Toews said. "It's been a long year, but I think we all knew all along that we can make it this far."
Ah, yes. That Detroit-Pittsburgh final. Turns out, a year later it's just as inspirational to the Flyers as it's been to Toews.
In that series, the Penguins lost the first two games on the road, were pounded in Game 5, and trailed 3-2 in the series before storming back to win the championship.
Sound familiar, Philly?
The Flyers opened the finals with two straight losses in Chicago, won Games 3 and 4 at home and were pounded 7-4 back in Chicago in Game 5. They're trying to get back to Chicago for a Game 7 on Friday.