The centerpiece of a national story when a blown call against Cleveland last week spoiled a perfect game, Galarraga had a relatively uneventful night. He gave up a leadoff single to Juan Pierre in the first after being cheered on his way to the mound and allowed two runs and seven hits in five innings.
Mark Kotsay hit a two-run homer off Galarraga in the fourth, but the Tigers got an RBI single from Guillen against Gavin Floyd in the sixth to pull to 2-1. Then, they knocked around Matt Thornton and Scott Linebrink to get the win after dropping two of three at Kansas City over the weekend.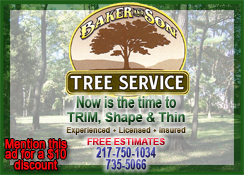 The Tigers had runners on first and second with one out when Ryan Raburn drove a double to right off Thornton. Gordon Beckham took the cutoff from Carlos Quentin and threw wildly trying to get Raburn at second, allowing Johnny Damon to score the go-ahead run.
Thornton (2-3), who has been scored on in three straight outings, intentionally walked Miguel Cabrera. Boesch then drove his sixth homer over the center-field wall after striking out in his first three at-bats, making it 6-2, and Guillen knocked his third out to right off Linebrink to make it a five-run game.
That made a winner of Brad Thomas (3-0), who pitched two scoreless innings.
Floyd, who has been anything but perfect this season, allowed six hits in six innings while striking out a season-high eight and walking two.
Galarraga was less than spectacular coming off a performance that turned him into an instant celebrity. Who will forget that?
As manager Jim Leyland put it, "It's like a rock band that came out of nowhere -- or the actress or actor that came out of nowhere -- and all of a sudden, there's a lot of attention. ... It's nice. I think he's handled it tremendous."
Galarraga was poised to celebrate the 21st perfect game and third in the majors this season.
Then, in a flash, he was simply smiling at his misfortune and heading back to the mound after first-base umpire Jim Joyce emphatically called the Indians' Jason Donald safe even though replays showed he was clearly out.