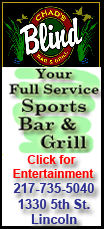 Facing Cubs reliever Carlos Marmol with runners on second and third and the Brewers trailing by one, McGehee rolled a single up the middle to score Rickie Weeks and Prince Fielder and give Milwaukee a much-needed home victory over their NL Central rivals.
Marmol (1-1) had converted six straight save opportunities.
It was another wasted effort for hard-luck Cubs starter Ted Lilly, who last won at Miller Park on April 24 and has gone eight straight starts without a win despite pitching fairly well. He was dominant Tuesday, allowing one run and four hits over eight innings while striking out eight.
Corey Hart hit his 15th home run of the season for Milwaukee.
Miller Park's giant electronic scoreboard began to malfunction in the seventh inning and went blank -- but it didn't really matter, as neither team was putting up any big numbers.
The game was scoreless going into the eighth after dueling strong starts by Lilly and Milwaukee's Yovani Gallardo.
Kosuke Fukudome then hit a two-out single off Brewers reliever Carlos Villanueva, then stole second base. Villanueva walked struggling slugger Derrek Lee, and Tyler Colvin smacked a single to right to score Fukudome and give the Cubs a 1-0 lead.
But the lead wouldn't last, as Hart led off the Brewers' half of the eighth by smacking a ball into the seats in left field to tie the game.
Facing Brewers reliever John Axford (2-1) in the ninth, back-to-back singles by Koyie Hill and Starlin Castro gave the Cubs runners on first and third with one out. Pinch hitter Alfonso Soriano hit a grounder to shortstop and Hill scored on the play, giving the Cubs a 2-1 lead.
Marmol came in and hit Weeks with a pitch, then got Carlos Gomez to pop out on a bunt attempt. Weeks stole second and the Cubs intentionally walked Fielder, bringing up Ryan Braun. Castro then made an impressive play on a broken-bat grounder to get Braun, giving the Brewers runners on second and third with two outs.