Gov. Pat Quinn said he isn't concerned that his connection to the Blagojevich administration will affect him in November's general election.

Blagojevich is in federal court in Chicago facing corruption charges. The General Assembly removed Blagojevich from office last year after federal officials arrested him in his Chicago home in 2008.

Although he was Blagojevich's running mate ran in 2002 and 2006, Quinn said he was independently chosen by voters in the Democratic primary.

In Illinois the nominees for governor and lieutenant governor run separately in the primary instead of as a team, and the two chosen candidates for each party are combined into one ticket for the general election.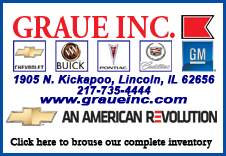 Quinn said his interaction with Blagojevich has always been limited. Once in office, Quinn said he disagreed with Blagojevich often and openly. He outlined two major initiatives that the two diverged on: the gross receipts tax and recall.
The gross receipts tax was proposed by Blagojevich as a way to generate revenue for the state. It would have placed a tax directly on businesses' gross income. It was widely criticized as anti-business and was voted down by the General Assembly. Quinn publicly broke with Blagojevich during debate over the measure and denounced the proposal.
In 2008, before Blagojevich's arrest, Quinn proposed a constitutional amendment that would have allowed voters to recall a sitting governor. Blagojevich opposed the measure, which failed before reaching the ballot.
Voters will consider a recall amendment during November's general election. Quinn said he thinks recall could insulate Illinois from future scandals.
"I believe in recall," Quinn said. "I think the first time I talked about it was in 1976, so this is the opportunity, a third of a century later, to actually put it in the constitution, and I think that's the best antidote, whether you have a George Ryan or a Rod Blagojevich."
George Ryan preceded Blagojevich as governor and is now in prison after being convicted of federal corruption charges.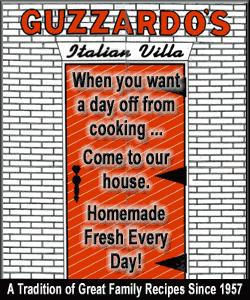 Quinn said his opposition to Blagojevich made him an outsider to the previous governor's administration.
"When I saw things going in the wrong direction in the second term, early on, from the gross receipts tax on, I was banished from the administration," Quinn said. "My predecessor went on the media, TV and radio, and said that I was not a part of his administration."
But state Sen. Bill Brady of Bloomington, Quinn's GOP opponent in the upcoming November election, said in a press release that Quinn shouldn't be given a free pass.
"This election marks one of the best opportunities in a generation to finally put an end to the backroom deals and the go along, get along culture of politics as usual in Springfield," Brady said in the statement. "But we can't change Illinois by electing politicians like Gov. Pat Quinn, who publicly stated that Rod Blagojevich -- whom he served alongside -- is an 'honest' politician with 'integrity.' We need a clean break."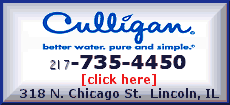 State Rep. Dan Brady, R-Bloomington said he understands how Quinn could work with Blagojevich without knowing what was going on.
"When you're in government and you're in politics, sometimes the people you're closest to, you think you know, and you come to find out you didn't know them maybe that well," Brady said. "Whether it's Speaker Madigan, who is the honorary campaign chair for Gov. Blagojevich, or it's someone who was close to then-Gov. George Ryan. The fact of the matter remains that it doesn't matter the party."
Quinn said he is confident voters understand he is not affiliated with Blagojevich. The general election is Nov. 2.
[Illinois Statehouse News; By JENNIFER WESSNER]