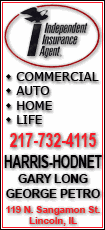 With markets still jittery -- the euro recently hit a series of four-year lows to trade below $1.19 this week -- attention will turn to the press conference President Jean-Claude Trichet holds after the policy meeting.
Investors will want to hear what Trichet says about the program to buy government bonds to support and boost confidence in the European government debt market -- specifically, whether it will continue and for how long.
Depending on how they are done, bond purchases by a central bank can increase the supply of money in the economy, which can both stimulate growth and cause inflation, undercutting the future value of the euro.
Trichet has said the bank's bond move would not stoke inflation because it "sterilizes" its interventions -- that is, it offsets the impact on money supply by other means. So-called quantitative easing, which the Bank of England is doing, aims to increase the amount of money in an economy to make credit more available.
The program "should not be confused with quantitative easing. In simple words: We are not printing money," Trichet has said.
Still, the purchases are not unanimously supported by governing council members.
Italian Central Bank governor Mario Draghi has said the market intervention "will have to be discontinued as quickly as possible," while German Bundesbank governor Axel Weber said it is "essential" that possible supportive measures be "strictly targeted and tightly controlled."