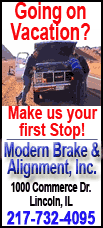 Investors were also preparing for an interest rate decision by the European Central Bank, with special focus on the bank's outlook and details of its bond-buying program.
Britain's FTSE 100 gained 13.11 points, or 0.3 percent, to 5,098.97. Germany's DAX added 30.94 points, or 0.5 percent, to 6,015.69, and France's, CAC-40 was up 35.74 points, or 1.0 percent, to 3,482.51. The euro rose to $1.2085 from $1.1980.
Sentiment was boosted by the Fed's Beige Book report that showed the U.S. economy strengthened in all 12 of the central bank's regions. That hasn't happened since before the recession began in December 2007.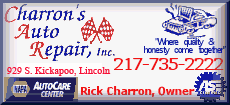 European stocks declined on the open, rattled by a massive 11 percent drop in BP's shares which extended a sell-off in New York to trade at levels last seen in 1997. After the initial slump, the stock was trading down 3.7 percent midmorning in London.
Investors are worried about the payment of BP's planned dividends and the cost of greater compensation for the Gulf of Mexico oil spill.
"Risk gyrations will leave markets will little direction over the short-term but we maintain our view of selling risk currencies on rallies," Credit Agricole's analyst Mitul Kotecha said in a note to investors.
Later Thursday, markets will focus on a press conference by European Central Bank President Jean-Claude Trichet. The bank is widely expected to leave interest rates at a record low, so investors will look for any comments about its program to buy government bonds to support and boost confidence in the European government debt market.
The Bank of England is also due to announce on Thursday that it is leaving its monetary policies unchanged -- including its own bond-buying program to boost the money supply.
Asian stock markets mostly advanced Thursday as strong Chinese trade figures gave investors the confidence to wade back into riskier assets.
Imports and exports both surged by nearly 50 percent in May over a year earlier in a positive sign for growth in the world's third-largest economy.