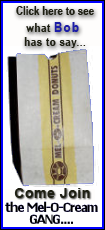 State regulators stopped issuing permits for the reefs on May 4 because of the oil spill, effectively killing off $350,000 in Walter's expected business. It sent him into a labyrinth of archived invoices and documents lost by BP. Finally, an offer came: $5,000.
"I said that's not fair because if you say that, then I have to go out of business and I lose everything," said Walter, whose company is based in Alabama.
Fishermen, property owners and businesspeople who have filed damage claims with BP are angrily complaining of delays, excessive paperwork and skimpy payments that have put them on the verge of going under as the financial and environmental toll of the seven-week-old disaster grows.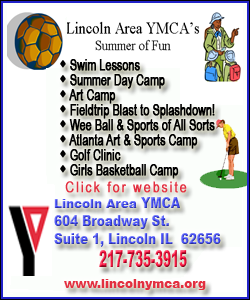 Out in the Gulf, meanwhile, the oil company on Wednesday captured more of the crude that's been gushing from the bottom of the sea since April and began bringing in more heavy equipment to handle it.
The containment effort played out as BP stock continued to plunge amid fears that the company might be forced to suspend dividends and find itself overwhelmed by the cleanup costs, penalties, damage claims and lawsuits generated by the biggest oil spill in U.S. history.
BP tried to reassure investors before the London Stock Exchange opened Thursday, saying it was in a strong financial position and it saw no reason to justify the U.S. sell-off, and many analysts agree that the company can withstand the crisis.
Shares in BP plunged Thursday in early trading in London. The stock had dropped as much as 11 percent to a 13-year low at the opening as experts warned dividend payouts would likely be postponed. However, it recovered some ground by midmorning, trading 4.3 percent lower at $5.47, as analysts suggested the sell-off was overdone.
Shrimpers, oystermen, seafood businesses, out-of-work drilling crews and the tourism industry all are lining up to get paid back the billions of dollars washed away by the slick, and tempers have flared as locals direct outrage at BP over what they see as a tangle of red tape.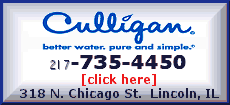 "Every day we call the adjuster eight or 10 times. There's no answer, no answering machine," said Regina Shipp, who has filed $33,000 in claims for lost business at her restaurant in Alabama. "If BP doesn't pay us within two months, we'll be out of business. We've got two kids."
BP spokesman Mark Proegler disputed any notion that the claims process is slow or that the company is dragging its feet.
Proegler said BP has cut the time to process claims and issue a check from 45 days to as little as 48 hours, if the necessary documentation has been supplied. BP officials acknowledged that while no claims have been denied, thousands and thousands had not been paid by late last week because the company required more documentation.
At the bottom of the sea, the containment cap on the ruptured well is capturing 630,000 gallons a day and pumping it to a ship at the surface, and the amount could nearly double by next week to roughly 1.17 million gallons, said Coast Guard Adm. Thad Allen, who is overseeing the crisis for the government.
A second vessel expected to arrive within days should greatly boost capacity. BP also plans to bring in a tanker from the North Sea to help transport oil and an incinerator to burn off some of the crude.
The government has estimated 600,000 to 1.2 million gallons are leaking per day, but a scientist on a task force studying the flow said the actual rate may be between 798,000 gallons and 1.8 million. A task force member said an estimate come Thursday or Friday.
Crews working at the site toiled under oppressive conditions as the heat index soared to 110 degrees and toxic vapors emanated from the depths. Fireboats were on hand to pour water on the surface to ease the fumes.