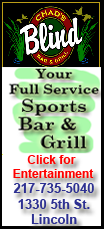 Taiwanese and Japanese companies including Honda Motor Co. have been scrambling to defuse labor disputes that have paralyzed production and sometimes erupted into violent clashes between workers and state-backed union officials.
Meanwhile, a spate of worker suicides at the mammoth factory complex operated by iPhone maker Foxconn in the southern city of Shenzhen has drawn attention to the intolerable stresses many young workers face on factory floors run with military-style discipline.
Analysts said the recent labor actions were related specifically to job conditions and wages rather than any wider issues such as friction with Japan, which has at times prompted public outbursts against the Japanese in China. A widening gap between China's wealthy cities and the still developing countryside has added to frustrations among young migrants who move to the city in search of a better life and find the cost of living prohibitively high.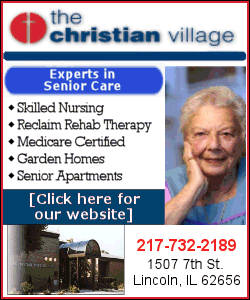 Younger Chinese now seeking work in factories were raised in an era of relative plenty and have less tolerance for highly regimented factory living than older generations familiar with hunger, political unrest and poverty. Those changing expectations represent a thorny challenge for China's communist leadership, which seeks to legitimize its monopoly on power with a promise of continually rising living standards.
"Today's youth are more concerned about what will happen to them in the future. They want to settle down in large cities and have interesting and well-paying jobs ... just like their counterparts in other countries. The current factory system isn't set up to realize their dreams," Andy Xie, an independent economist, wrote in a recent essay outlining the broad scale of China's labor challenges.
After getting battered by recession last year, Japanese companies are increasingly shifting production to China to tap its lower labor costs and get closer to its fast-growing market. But companies that rely on China for cheap labor increasingly are finding it hard to attract and keep workers, who want better pay and working conditions.
"To be honest, the wages most Japanese factories offer are lower than those paid by Western factories, and the management is stricter," said Liu Kaiming, executive director of The Institute of Contemporary Observation, in the southern city of Shenzhen.
Both Japanese and Taiwan-invested factories -- the focus of many recent protests -- tend to have weaker ties to local authorities and trade unions than local employers. That can hinder efforts to broker an agreement or force striking workers to get back to work.
Japanese factories also often hire groups of young workers from a particular school or community, perhaps for the sake of efficiency, Liu said. But that means the workers may be more likely to join together against an employer if they are dissatisfied.
That appeared to be a factor in a strike this week at Honda affiliate Foshan Fengfu Autoparts Co., many of whose workers reportedly were recruited from a local vocational school.
"For them, it's much easier to communicate with each other, to unite as a group, and to call for the strike. The Internet is a tool for sharing information very quickly via chatting on MSN, or QQ," said Liu, whose institute focuses on corporate governance issues.
Honda Motor Co. said it was preparing to resume production at two car assembly plants Friday after resolving a three-day strike at one of its parts suppliers. But another supplier, Honda Lock (Guangdong) Co., was still working to resolve a strike after its workers walked off the job Wednesday.
Meanwhile, Japan's Brother Industries Ltd. said a weeklong strike that had stalled production at its industrial sewing machine factory in the central city of Xi'an had ended. Another strike, at a Taiwan-run rubber products plant west of Shanghai, also ended earlier this week after workers took to the streets demanding wage hikes.