Asian and European markets rose after China said exports rose 48.5 percent in May, while imports jumped 48.3 percent last month. The jump in trade at least temporarily provides some relief that mounting debt problems in Europe would throw off a global economic recovery.
The 27-nation European Union accounts for China's largest trading partner, so there are worries that if Europe's economy slows, China's economy will as well.
An economic recovery in China and other developing nations has outpaced a rebound in more developed economies, so a pullback there would deal a blow to global growth.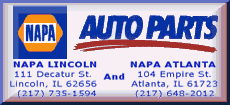 The euro, which is used by 16 countries in Europe, rose to $1.2046 Thursday. The currency has become an indicator of investor confidence in Europe's economy. It has also heavily influenced global stock markets in recent weeks because of concerns that rising debt in countries like Greece, Spain and Portugal would upend a global economic recovery.
Investors focused on the domestic economy will get their first reading on initial jobless claims since a disappointing employment report last week sent markets tumbling.
The Labor Department is expected to say initial claims for jobless benefits fell by 5,000 to 448,000 last week, according to economists polled by Thomson Reuters. The report is due out at 8:30 a.m. EDT.
While it would mark the third straight week claims fell, they still haven't fallen to a point that economists believe indicate sustained job growth. Economists say claims would have to fall to about 425,000 to show private employers are consistently adding new workers.
That was borne out in the monthly jobs report last Friday. Hiring by private employers slowed in May to the lowest levels since January, which renewed caution about the pace of a domestic recovery. High unemployment remains one of the biggest obstacles to a strong rebound in the U.S.