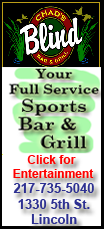 "What's left?" asked teammate John Madden, now a three-time Stanley Cup champion. "Incredible hockey player, mature beyond his years. It's been an absolute pleasure to watch him work. It's hard to believe he is only 22. His future is so bright."
Toews was held to only three assists in the finals, but the last of those got Chicago going in Wednesday night's 4-3 overtime win over the Philadelphia Flyers that finished the series in six games.
It's been quite a ride for the rising star, who fell one point shy of the playoff scoring lead. That didn't matter a bit when it came time to pick the Conn Smythe winner that honors the top player in the postseason.
"There are so many guys on the team that deserve that trophy," Toews said. "Nobody is worried about that one. It was the big silver one we were after. It's awesome. We work hard for each other, and it paid off."
He is the second consecutive young captain of a Stanley Cup champion, following the path paved last season by Pittsburgh's Sidney Crosby who did it at 21. Toews turned 22 a little more than a month ago.
Toews finished second in the scoring race with 29 points. Only a three-point night by Philadelphia's Danny Briere in the Cup clincher kept Toews from an impressive hat trick of hardware.
"I'm exhausted now -- more tired than I was during the game," he said. "The last couple of nights have been torture, not being able to sleep, being so excited every moment of the day. It's everything it was hyped up to be."
Throw in the Olympic gold medal Toews earned with Canada at the Vancouver Games, and it's been one whirlwind year for the Manitoba native.
"They're both special in their own way," said Toews, the third player to win Olympic gold and the Stanley Cup in the same year. "To represent your own country, especially Canada, at the Olympics and your home country, that's something you'll probably never experience again in your lifetime as a hockey player. That's pretty cool.
"On the other hand, everything you go through, the tough times over a long season like we had this year, with such a great group of guys like we have in this locker room, nothing compares to that camaraderie and what you go through as a team."
Toews helped set up Dustin Byfuglien's power-play goal in the first period, giving him a Blackhawks playoff record-tying 29th point and franchise-best 22nd assist in 22 postseason games. Denis Savard posted 20 assists and 29 points for Chicago in 1985.