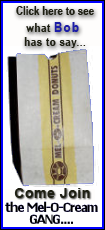 Kobe Bryant and Derek Fisher have had a pretty productive relationship since coming into the NBA together in 1996, winning four championships with the Los Angeles Lakers and forging a friendship that belied the differences in their personalities and their skills.

"We've developed a relationship and a level of trust, I think professionally as well as personally, that we respect each other in a way that nothing else comes between that respect," Fisher said Wednesday after practicing for Game 4 of the NBA finals against the Boston Celtics.

"I think we've observed each other's kind of growth from the ground up, so to speak, in terms of being together as rookies and learning about the NBA and learning about how to be successful in this game."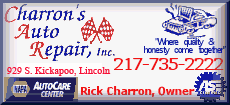 A rugged and emotional point guard with a history of clutch performances, Fisher made five baskets in the fourth quarter on Tuesday night to lead the Lakers to a 91-84 victory over Boston in Game 3 of the NBA finals. Bryant led all scorers with 29 points, but it was Fisher's 11 fourth-quarter points that clinched the win and gave the Lakers a 2-1 lead in the best-of-seven championship series.

His signature play this time wasn't a long-distance heave -- like the one he sank against San Antonio with 0.4 seconds left in 2004 -- or a series of jumpers like those that turned things around in Game 4 of the finals against Orlando last year.

Instead, Fisher helped seal the victory over Boston when he followed through on a breakaway layup before being flattened by three Celtics -- including 300-pound Glen "Big Baby" Davis and 6-foot-11 Kevin Garnett. Fisher, who's 6-1 and 210 pounds, converted the three-point play to turn it into a seven-point game.

"He's very, very, very, very tough -- mentally and physically," Bryant said. "He doesn't back down from anything or anyone."

Fisher also delivered a pep talk in the break before the start of the fourth quarter, imploring his teammates to take advantage of their six-point lead and not fret about Boston's comeback from a 17-point deficit. The motivational speech resonated with Bryant, the Lakers superstar who said that Fisher is "really the only one I listen to."

"It's not because our games are similar, it's not because of talent similarities or any of that," Fisher acknowledged.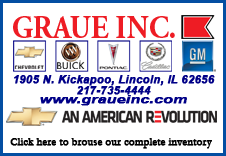 "It's just that we've experienced a lot of good and bad things together. Because we've been through those fires, we're just comfortable relying on each other, and I think he knows and I know that if anything in the world happened, if there was one person that would stand up and say, 'I'm here for you,' you know, it would go both ways."

Fisher won three titles in eight years during the Lakers' Shaq-and-Kobe era before signing with Golden State as a free agent in 2004.

It was only then that Bryant realized what kind of friend and teammate he had.

"Fish and I, we've always been close, though I think when he left we became even closer -- as weird as that seems," Bryant said. "Everything happens for a reason. It's kind of good to see him kind of come full circle and be back here again."
Fisher was traded to Utah in 2006 and spent a year there, but when his daughter, Tatum, developed eye cancer he asked to be released so he could move to a major city where she could be treated. He said Wednesday that she's doing "great"; she and her twin brother Drew will turn 4 this summer.
"I'm hoping that I can bring them a big, gold trophy as a gift for their birthday," Fisher said.
Fisher was moving back to Los Angeles to be near the doctors -- with or without an offer from the Lakers. The fact that the team needed a point guard at the time, had the cap room and realized what it was missing since Fisher left makes him think that there's "something else higher than me that was in control of all that."
It didn't hurt that the Lakers added Pau Gasol during the 2007-08 season, making it back to the finals before losing to the Celtics. Last year, Los Angeles repeated as conference champs and beat the Magic for Fisher's fourth title.
Now the Lakers are in the finals for their third straight year since Fisher returned.
"Of course, anytime I'm on a team I expect to win, but it's hard to imagine that it was planned out," he said. "But, you know, I'm a believer in a higher power, and it's quite an interesting plan that He had."
With two more victories, Fisher and Bryant will earn their fifth title in 11 years as teammates, a tenure that has coach Phil Jackson comparing their partnership -- both personal and professional -- to a couple of Hall of Famers he coached with the Chicago Bulls: Michael Jordan and Scottie Pippen.
"It's not unusual for players that have played together ... to have a relationship, especially when you have winning," Jackson said. "They have a wonderful relationship, not only in communication but also in knowing how to play with each other in a way that's supportive."
[Associated Press; By JIMMY GOLEN]
Copyright 2010 The Associated Press. All rights reserved. This material may not be published, broadcast, rewritten or redistributed.