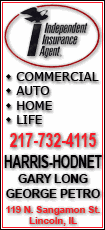 He thought he had kicked the habit at last, then the San Francisco Giants began to struggle and the manager quickly reverted back to his old ways. Bochy reached for his longtime go-to stress reliever: that tiny round tin that's been a staple in his life going on 40 years.
Even those like Bochy who agree with Congress pushing baseball to stop major leaguers from using chew, dip or similar tobacco products during games, they know it's going to be a chore to actually succeed in making that happen. Bochy has been dipping since he was 18.
"It's tough, man," he said. "You don't know 'til you've tried it."
Bochy's not proud of the fact he can't seem to kick it. He has urged his two baseball-playing adult sons never to start.
The skipper typically stops dipping each winter, when he's away from the day-to-day pressures of a 162-game season. The dip, he has repeatedly said, gives him an edge and makes him feel sharper to make all the tough in-game decisions.
Bochy has provided regular updates to The Associated Press during his efforts to give up his daily dip.
___
The manager pushed a piece of gum to the front of his teeth, making it visible, and started to chomp.
"It's Nicorette," he said with a grin.
There was no chewing tobacco in sight, a big deal for Bochy. It was April 23 before the opener of a weekend series with the St. Louis Cardinals, going on the 16th game of the season. Bochy decided in recent days he was ready to quit dipping once and for all. He had committed to the idea.
"I'm going to try it," he said, emphatically pounding his right hand into his glove. "The coaches said they're going to the other end of the dugout tonight. (Third base coach Tim Flannery) has been around me when I've tried to quit in the middle of the season. ...
"I looked at myself spitting and said, 'Come on, Bruce,'" he said. "I told my boys I don't want them doing it and I'm doing it."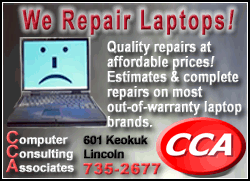 "I've taken the fake stuff and put a little bit of tobacco with it to wean myself off. The trainers did it for me."
Giants athletic trainer Dave Groeschner ordered Bochy some of the non-tobacco dip -- two logs of 10 cans of the herbal stuff, two different kinds, to see what Bochy liked best.
"I hope he does it, but I'll be surprised," Groeschner said. "I've heard this before. It's a real addiction."
After a 4-1 win by two-time reigning NL Cy Young Award winner Tim Lincecum, Bochy beamed. Three pieces of Nicorette did the trick, two before the game and another during.
"I made it," he said afterward. "I got through it. How 'bout that?"
___
The 55-year-old Bochy tried his first dip at 18. He was playing in a summer league in Virginia, and his roommate from North Carolina chewed every day.
"I said, 'Let me try it,'" he recalled. "Like everybody, the first time I got sick. The second time, I tolerated it. And by the third and fourth time, I was fine."
For years as a manager, he dipped in the first, fifth and eighth innings.
"Superstitious as much as anything," he said. "Habit."
Occasionally, he'll do it when fishing or on the golf course.
___
While Major League Baseball doesn't keep statistics of the number of players and managers using smokeless tobacco, baseball officials say it has noticeably dropped over the past two decades. Back then, it seemed as if most every player had a tin in his back pocket.
Anecdotal evidence also points to that -- especially with a ban on it in the minors and Congress pushing baseball to stop major leaguers from using chew, dip or similar products during games.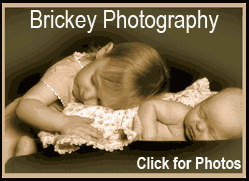 "The percentages are down," Padres manager Bud Black said. "A lot of it has to do with guys who come up to the major leagues, it's prohibited (in the minors), and there's tobacco awareness and guys are taking it to heart. I don't see dip cups or cans around as much as I did."
___
Giants third-base coach Tim Flannery is used to Bochy's mood swings when he tries to quit.
"He gets grouchy," Flannery said. "I joke, 'That's what the offseason's for.' I want him to smoke cigars. I liked him on morphine the day after his arm surgery (last year). He was a little puppy dog. Now he's a great big bear."
Bochy and Flannery go back decades together, to their playing days with the Padres as teammates from 1983-87. Flannery worked on Bochy's staff in San Diego before coming with him to the Giants in 2007.
Most years at spring training, these two discuss their plans to stay healthy for the next seven-plus months. Only white wine, organic food, regular exercise. It lasts for a short while.
"This game beats on you so bad that by August you're doing tequila shots, not sleeping and eating late-night cheeseburgers," Flannery said. "With the schedule, you say, 'How in the world did I get through one year, let alone 31?'"
Bochy's wife, Kim, isn't getting involved in the latest effort. She's tired of nagging him.
___