T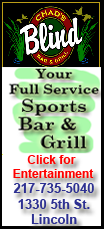 he Los Angeles Times reported the NCAA sanctions include the loss of more than 20 scholarships. According to a story posted on ESPN.com on Wednesday night, the Trojans also will forfeit wins "from at least the 2004 season."
The penalties stem from the NCAA's investigation of allegations of improper benefits for Heisman Trophy-winning running back Reggie Bush during his time at the school.
Southern California announced in January that it had imposed sanctions on the basketball team for recruiting violations involving O.J. Mayo, including a ban on postseason play last season.