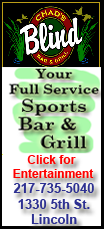 James Loney tied a career high with four hits, helping Los Angeles extend St. Louis' losing streak to a season-worst four games and dropping the Cardinals one game behind first-place Cincinnati in the NL Central.
The Dodgers' 23rd win in 30 games increased their NL West lead to one game over the San Diego Padres, who were rained out in New York.
Clayton Kershaw (6-3) struck out 10 in seven innings, the fifth time he's reached double digits in 64 big league starts. The 22-year-old left-hander fanned six of his first 10 batters before giving up a three-run homer to Ryan Ludwick that sliced the Dodgers' lead to 4-3 in the fourth.
Ludwick nearly put the Cardinals ahead in the sixth, but his bid for a two-run homer was caught by Ramirez a couple of feet from the left-field fence.
Ronald Belisario pitched a perfect eighth inning. Jonathan Broxton gave up a leadoff single to Albert Pujols and a two-out ground-rule double by Yadier Molina before retiring Randy Winn on a grounder to earn his 16th save in 18 chances.
This was the first time the Dodgers swept St. Louis at home in a three-game series since July 1988, the year of their most recent World Series title. The only other season that the Cardinals failed to win a game at Dodger Stadium during the regular season was 1976 (0-6).
Los Angeles also swept the Cardinals in the first round of last year's playoffs.
Adam Wainwright (8-4) gave up four runs, eight hits and a season-high five walks in six innings. The right-hander, who retired the final 18 Milwaukee batters he faced last Friday in a two-hitter to record his first shutout in the majors, fell behind 4-0 after three innings against the Dodgers.
The four earned runs against Wainwright tied a season worst and matched his combined total from his previous four starts.
Ramirez opened the scoring in the first, driving a 2-1 pitch to right-center for his 551st career homer and fifth this season after a two-out double by Andre Ethier. The 12-time All-Star came in batting .278, but was hitting just .212 since coming off the disabled list on May 8.