"That was the gist
of the meeting yesterday," associate head coach Mark Montgomery told The Associated Press on Wednesday.
Izzo did not tell the Spartans he was leaving the school to coach the Cavs.
His decision, which could come within days or drag out for a month, might hinge on whether LeBron James re-signs in Cleveland.
A text message was sent Wednesday by the AP to Izzo, who declined to comment about Cleveland-related reports in a radio interview earlier this week.
Some of his ex-players and a former assistant coach -- along with Michigan State fans -- have been riveted to developments about a possible departure.
"I have mixed emotions," former Michigan State star Mateen Cleaves said. "Selfishly, I want him to stay at Michigan State because he's good for the school, the state and college basketball as a whole.
"But it's a great opportunity if LeBron comes back."
There's the rub.
The Cavs may not want to wait until July, the earliest James could re-sign, to hire a coach.
Cavs owner Dan Gilbert said James will not be consulted during the coaching search, which began when he fired Mike Brown following the team's second straight early exit in the playoffs.
Cleveland general manager Chris Grant has confirmed that the team has been in contact with Izzo and other candidates, and says there is no timetable for a hiring. The team also has had contact with former New Orleans coach Byron Scott and Milwaukee assistant Kelvin Sampson.
James said in an interview last week that Cleveland has "an edge" in re-signing him.
"Whether LeBron stays or not is the million dollar question, I'm sure, for Tom," said South Florida coach Stan Heath, one of five former Izzo assistants currently leading Division I teams. "I remember how much Tom wrestled with the opportunity the Atlanta Hawks gave him. But that wasn't a great situation like Cleveland has with a Michigan State guy as the owner and one of the top players in the game potentially on the team, so I can only imagine how hard he's thinking about this."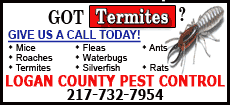 Like Cleaves, former Spartans Morris Peterson and Charlie Bell, who also were key players on the 2000 national championship team, are struggling to envision Izzo leaving the school that has employed him for nearly three decades.
Unless he knows James would be one of his players.
"It would take the best player in the world to get Izz away from Michigan State, where he is so rooted," said Peterson, who plays for the New Orleans Hornets. "I can't see Izzo going if LeBron doesn't stay. If you look at the college coaches who tried to break into the NBA and couldn't do it, they've been on bad teams.
"But still, I can't imagine him leaving. When you think of Michigan State, you think of Tom Izzo."
Michigan State pays Izzo more than $3 million a season and has him under contract through 2016. He has to pay the school $500,000 within 30 days of terminating his employment if he takes a job in pro or college basketball.
That wouldn't be much of a deterrent.