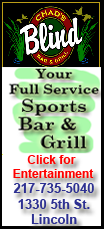 NASCAR fined crew chief Steve Lane $100,000 and suspended Lane, car chief Richard Bourgeois and tire specialist Michael Harrold for the next 12 events. Lane was also placed on probation through the end of the year.
NASCAR cited the No. 38 team for actions detrimental to stock car racing, using nonconforming equipment and modifying the valve stem hardware.
Driver Travis Kvapil was also docked 150 driver points after finishing 22nd in the 500-mile event.
Team co-owner Bob Jenkins took responsibility for the "unintentional" mistake and plans to appeal the penalty.