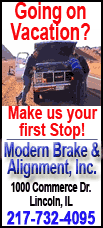 Castro connected in a seven-run fourth inning and Lillibridge's pinch-hit shot came in a seven-run eighth. Alexei Ramirez also homered and Omar Vizquel had three hits and drove in three runs.
Freddy Garcia (6-3) improved to 18-6 lifetime against the Tigers.
The win made the White Sox 25-33 overall. Before the game, Williams said: "Some changes need to take place. I don't know what and I don't know when but some changes need to take place."
"Things aren't happening the way we envisioned and when they don't happen as we envisioned we have to make an adjustment or two," he said.
Vizquel passed Lou Gehrig for 55th place on the all-time career hits list. Vizquel has 2,723 lifetime hits, two more than Gehrig.
The White Sox finished with 16 hits in their highest-scoring game of the season.
Garcia allowed three runs and scattered seven hits. Miguel Cabrera hit a solo shot in the sixth inning for the Tigers and Brennan Boesch homered in his second straight game.
Rick Porcello (4-6) allowed a season-high eight runs on eight hits in 3 1-3 innings, his shortest start of the season.
The announced crowd of 21,959 was keeping close tabs of Game 6 of the Stanley Cup finals between the Chicago Blackhawks and Philadelphia Flyers. The crowd cheered after every Blackhawks' goal and were updated by highlights on the videoboard. The Blackhawks won the title after the White Sox ended.