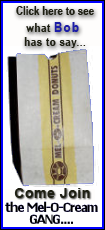 All the offense helped starter Carlos Zambrano (2-4) earn his first win since returning to the rotation and overshadowed the fact that he wasn't very sharp again.
Byrd hit a two-run homer in the first inning, Soto led off with a shot in the second and Chicago smacked three more in the fifth off Randy Wolf (4-6) when Lee hit his 300th, Byrd followed with another and Soto capped it with a two-run drive that made it 8-3.
Zambrano, Chicago's $91.5 million right-hander who spent five weeks in the bullpen until Friday's loss to Houston, pitched five innings and allowed two hits, but was wild.
He walked five and hit a batter with a pitch, getting into trouble in the fourth leading 3-1 after consecutive walks to Jim Edmonds and Corey Hart with one out.
After George Kottaras popped up for the second out, Wolf hit a double to the wall in center field, tying the game at 3-all and just missing a homer.
The Cubs answered in the fifth, hitting the most home runs off a Brewers starter since 2002 when Andrew Lorraine allowed that many in his only start for Milwaukee.
After Wolf got the first out of the inning, Jeff Baker singled and Lee hit his shot off the facade of the second deck in left field. The first high-five when he got to the dugout came from manager Lou Piniella.
Byrd, who homered with two outs in the first to give Chicago a 2-0 lead, followed Lee's at-bat with his second shot to make it 6-3. Wolf got the second out, but left after Alfonso Soriano walked and Soto hit another homer to put Chicago ahead 8-3. Baker tacked on an RBI ground-rule double in the ninth.
Ryan Braun, who had an RBI groundout in the first, hit a sacrifice fly in the seventh to cut it to 8-4, but the Brewers otherwise squandered that opportunity after loading the bases with no outs against reliever James Russell.