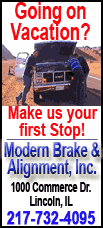 Benchmark crude for July delivery was down 54 cents at $74.94 a barrel at midafternoon Bangkok time in electronic trading on the New York Mercantile Exchange. The contract rose $1.10 to settle at $75.48 a barrel on Thursday.
China reported exports and imports rose nearly 50 percent each in May, reassuring investors that the country's economy was not being slowed significantly by Europe's debt problems.
The International Energy Agency on Thursday raised its forecasts for global oil demand this year, citing stronger than expected economic activity in developed economies. The IEA, based in Paris, boosted its estimate by 60,000 barrels to 86.4 million barrels a day. That's a 2 percent increase from 2009.
The U.S. Labor Department, meanwhile, said jobless claims fell to 456,000 last week. Total claims fell by the largest amount in nearly a year.
Cameron Hanover said oil prices could be heading higher. "A good break and finish above $75.75 would point prices higher," the energy consultancy said in a note to investors, adding: "Of course, this could all be part of a larger move sideways before prices sell off again."
In other Nymex trading in July contracts, heating oil fell 0.31 cent to $2.0297 a gallon while gasoline was little changed at $2.07 a gallon. Natural gas gained 5.4 cents to $4.701 per 1,000 cubic feet.
Brent crude was down 43 cents at $74.86 on the ICE futures exchange.