Both sides have said they would rather make a deal, and strike threats are a common feature of the endgame of airline negotiations.
Still, a Spirit strike could disrupt the travel plans for thousands of passengers this weekend. The airline on Thursday began canceling some flights in advance.
Spirit pilots have said their pay lags that of competitors like JetBlue Airways Corp. and AirTran Airlines, part of AirTran Holdings Inc.
"We are looking for pay parity," said Sean Creed, a Spirit captain and the head of the Air Line Pilots Association unit there, in a recent interview. "We're not looking to be industry leading. ... We're not looking to place the company at an economic disadvantage."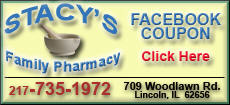 Negotiations were being conducted in Washington and directed by the National Mediation Board. If there's no deal, pilots could strike as early as 12:01 a.m. EDT Saturday. Presidents can halt airline strikes, but that was considered unlikely because of Spirit's small size. It runs roughly 150 flights per day, compared to 6,200 for Delta Air Lines Inc., the world's largest carrier.
Spirit is based in Miramar, Fla., and most of its flights originate in the Eastern U.S. and connect to the Caribbean, many of them through its hub at Fort Lauderdale, Fla. It dubs itself an ultra low-cost carrier, and says that some of its tickets go for $9. It attracted notice recently when it announced that beginning Aug. 1 it would charge passengers up to $45 for carry-on bags.
The airline is privately held. Creed said pilots got along well with Spirit's previous owners, but the current owners have shown "a marked difference in how they treated employees."
Spirit declined to make CEO Ben Baldanza available for an interview in the days before the strike. On Wednesday it said it would operate through any strike with the help of other air carriers, but spokeswoman Misty Pinson did not offer details. Then, on Thursday, it began canceling flights.