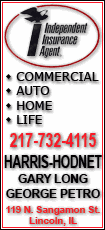 Even a dramatic warning from Japan's new prime minister that his country could face a financial mess like the one that has crippled Greece failed to dent the buying mood.
Oil, meanwhile, fell modestly after a big jump the day before on signs of stronger U.S. fuel demand. The dollar gained against the yen and was little changed against the euro.
Sentiment was upbeat in as investors continued to take heart from a 48.5 percent jump in China's exports in May. The figure relieved investors, who have fretted Europe's fiscal crisis could hamper a global economic recovery.
The U.S. Labor Department, meanwhile, said jobless claims fell to 456,000 last week. Total claims fell by the largest amount in nearly a year.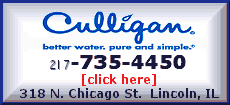 "China's export growth reassured investors that a recovery in the global economy remains on track," said Yutaka Shiraki, senior strategist at Mitsubishi UFJ Morgan Stanley Securities Co. Ltd. in Tokyo.
As trading got underway in Europe, benchmarks in Britain and France were modestly higher while Germany's DAX fell slightly. Futures pointed to tepid gains Friday on Wall Street with Dow futures up 6 points, or 0.1 percent, at 10,152.
In Asia, Japan's benchmark Nikkei 225 stock average was unfazed by Prime Minister Naoto Kan's blunt warning about the country's finances, gaining 162.60 points, or 1.7 percent, to 9,705.25.
Japan is on firmer financial footing than Greece because most of its debt is held domestically and Kan's statements appeared designed to push forward his agenda, which may involve raising taxes.
"Greece had a huge public debt and huge overseas loans," said Hiromichi Shirakawa, chief economist at Credit Suisse Japan. "Japan has a trade surplus, and it's a major creditor nation ... I don't think Japan's fiscal conditions is facing a similar crisis."