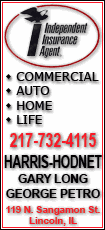 O'Brien has been touring the country with his band, putting on comedy shows while waiting for his new hosting gig at TBS to start. He left "The Tonight Show" earlier this year after NBC reinstalled former host Jay Leno.
The redheaded host used The Redheaded Stranger Willie Nelson's "On The Road Again" to poke fun at his situation, singing, "My old show again/I just can't wait to get my old show again."
O'Brien's next stop is Bonnaroo this weekend.
___
Online: