The Buffaloes might not be the only team bolting from the Big 12. Nebraska could become part of the Big Ten as soon as Friday, and speculation is heavy that Texas, Texas A&M, Texas Tech, Oklahoma and Oklahoma State may also jump to the Pac-10 to possibly form a 16-team super conference.
"This is the dawning of a new day for the Pac-10," commissioner Larry Scott said shortly after announcing Colorado as the league's 11th member tentatively beginning in 2012.
And this just might be the demise of the Big 12, the highly successful conference that was formed in 1994 when the Big Eight invited in the four Texas schools.
If the Big 12 is further raided as expected, that would leave Missouri, Baylor, Iowa State, Kansas and Kansas State out in the cold.
Some of these schools could be targets for the Mountain West Conference, which this week held off on inviting rising football power Boise State after speculation swirled about the possible unraveling of the Big 12.
"I continue to work through the process that was agreed upon last week by our board of directors to address membership issues, and am working tirelessly towards the long-term viability of the Big 12," Big 12 commissioner Dan Beebe said in a statement.
Colorado jumped at the chance to switch to a new conference once chats with the Pac-10 turned more formal a few days ago.
To wait may have meant missing the boat.
"It's one of those things where if you're not in, you're out. People are saying, 'We can't wait,'" said UCLA football coach Rick Neuheisel, who was in charge at Colorado from 1995-98 and was "thrilled" to have the Buffaloes as a member of the league. "I don't know if there's any legitimacy to what's being reported about Nebraska, but if that's happening, it's going to create a chain reaction."
As for whether any other schools might be coming on board, Scott couldn't elaborate.
"No invitations have been issued," he said. "There are still several different scenarios that we may or may not pursue."
Scott had no timetable for when this process of possibly adding more schools may play out or an answer for whether the Pac-10 would stop at just 11 teams.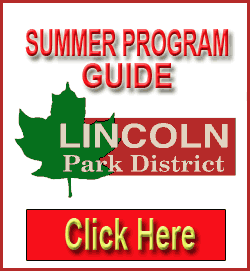 "I'm authorized to pursue several different scenarios," he said. "What direction it goes in from this point, I can't say because I don't know."
The conference has given some preliminary thoughts to possibly changing the name after bringing in Colorado.
But that's down the road.