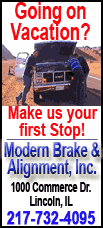 A.J. Pierzynski also homered for the White Sox, who have won two straight games -- just their fourth winning streak of any kind this season.
The only hit off Danks (5-5) was Carlos Guillen's second-inning single. A pair of relievers finished the combined three-hitter, with Bobby Jenks getting his 10th save.
Vizquel connected for his first home run since last Aug. 7. It was the 2,724th hit for the 43-year-old infielder, tying Roberto Alomar for 54th on the career list.
One of the best shortstops ever, Vizquel had been a seldom-used utility infielder this season until third baseman Mark Teahen broke his finger two weeks ago.
Max Scherzer (2-6) allowed three runs and five hits in 7 1-3 innings. The Tigers are 6-12 during a recent slide.
Danks walked four and struck out four. He was 1-5 with a 5.05 ERA in his previous seven starts after going 3-0 with a 1.55 ERA in April.
Danks was helped by the absence of Tigers slugger Magglio Ordonez, who is batting .609 with two homers and seven RBIs in 23 at-bats against the left-hander. Ordonez, who has a .336 career average against the White Sox, missed the three-game series with a sore left side.
Sergio Santos relieved Danks to start the eighth and gave up Gerald Laird's single before walking Austin Jackson and Johnny Damon with one out. Ryan Raburn, Ordonez's replacement, hit a foul pop and Miguel Cabrera struck out chasing a 3-2 pitch.