The Twins scored five runs in the seventh inning, then got two more in the ninth off Soria on a double by Joe Mauer and a single by Justin Morneau.
But Michael Cuddyer lined out to right field with the tying run on first base to end the game.
Jose Guillen added three hits and an RBI and Maier also went deep for the Royals, who nearly had their struggling bullpen blow another lead.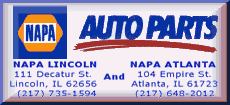 Denard Span had four hits and an RBI and Jason Kubel homered for the Twins.
But a poor start from Scott Baker (5-5) and some uncharacteristically sloppy defense snapped a six-game winning streak at jam-packed Target Field, where they had their 28th sellout in 29 games.
The first-place Twins pride themselves on winning with pitching and fielding, and both categories were completely out of whack on Thursday night.
Baker gave up five runs and eight hits in five innings, the second time in his past four starts that Minnesota's opening day starter has failed to make it to the sixth inning. And the Twins, who entered the game with a majors-low 16 errors on the season, committed three errors in Kansas City's three-run sixth inning that dug a hole too deep.
The slick-fielding Nick Punto committed two of them at shortstop, his first miscues since July 26, 2009, and Matt Tolbert had another at second base in Minnesota's first three-error inning since July 26, 2003.
With little movement on his pitches, the Royals pounded Baker early. Maier and Betemit, who had his contract purchased from Triple-A Omaha on May 25, both went long against him in the second, just the second time this season the light-hitting Royals have gone back-to-back.