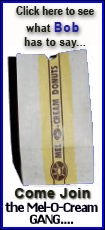 Cleveland overcame three errors in one inning by third baseman Andy Marte, a blown save by Kerry Wood and an eighth-inning disruption by two unruly fans.
Adrian Beltre's two-out, two-run homer in the ninth off Wood (1-2) put Boston ahead 7-6.
The Indians quickly loaded the bases with no outs in the bottom half against Daniel Bard (1-2). Bard, closing while Jonathan Papelbon is on the bereavement list, then struck out Travis Hafner and retired Jhonny Peralta on a foulout.
But Branyan delivered, looping a single over second baseman Dustin Pedroia in shallow right field.
The game was interrupted when two young men, one wearing a LeBron James jersey, sprinted across the outfield. One waved a bag of resin, creating a stream that resembled smoke. James' pregame ritual at Cleveland Cavaliers games is loading his hands with powder and tossing it in the air.
One of the fans slid to the ground as security personnel pursued him, the other tried to get over a wall but was shoved back by fans onto the field. Both men were handcuffed, hustled into the Indians bullpen and taken out of Progressive Field.
Earlier this season, a fan ran on the field in Philadelphia and was stopped with a Taser.
Wood got two fast outs in the ninth before hitting J.D. Drew in the right leg with a pitch. Beltre then hit his eighth homer to put Boston ahead. Beltre is 5 for 14 (.358) with three homers and seven RBIs in his career against Wood, who blew his second save in six tries.
The Indians loaded the bases on walks to Trevor Crowe and Austin Kearns around an opposite-field double by Shin-Soo Choo. Two outs later, Branyan won it.
One night after handing the Red Sox an 11-0 loss, their worst of the season, the Indians finally gained a second consecutive home victory for the first time since winning four in a row at Progressive Field on April 15-18.
Lou Marson's two-run single in the sixth put Cleveland ahead 6-5 against Boston starter Jon Lester.
Marte helped atone for his miscues with an RBI single that got the Indians within 5-4 in the sixth. Marson followed with a slicing opposite-field bloop to score two more.