Steve, whose presentation is a cross between Ronald McDonald and the Crocodile Hunter, was boisterous and enthusiastic with a heavy dose of humor. The audience responded with enjoyment and delight.

Among the critters Steve brought was a small alligator. He allowed many of the children to hold it while he explained the difference between an alligator and a crocodile, how long they live, and how they live in the wild. The house laughed when Steve scratched the alligator's belly and the gator's tale started waging like a puppy's.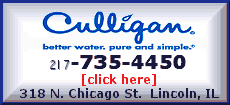 Although a bit reluctant, parents, especially the moms, were part of the show. In one case as Steve carried the alligator around, he placed it on a mom's head, saying if she liked alligator shoes and alligator purses, why wouldn't she like a live alligator hat? The mom sat motionless until Steve removed the quite content gator.
Another time as Steve carried a tarantula around for children to hold, he placed the arachnid on a woman's head, and the kids yelled in unison when the creature started walking down her face. The mom didn't move a muscle.
Another mom was brought forward to choose between a tarantula or something else she wouldn't see until too late. She opted out of holding the spider, and while she waited to see what he had in his one hand, with sleight of the other hand Steve placed a scorpion on her back.
When she was told what was on her, she remained frozen until Steve removed it, explaining it was a harmless variety, and brought it around the room for the kids to see.
There was some tension as Serengeti Steve told everyone they had to be quiet while he held a Salvador lizard. He explained the Salvador lizard is a cousin to the Komodo dragon species. It has the sharpest teeth in the animal kingdom and fierce claws. Steve explained that although the lizard is used to humans, sudden noise could make the lizard defensive and maybe bite its handler.
As the room stayed hushed, Steve and the Salvador made their way around the room.
Things livened up again when the final act, an anaconda, was brought out and many of the children were able to hold the large snake.
Curiously, perhaps the largest groan for any of Serengeti Steve's critters was when he bought out a giant cockroach. Those guys have always gotten a bad rap.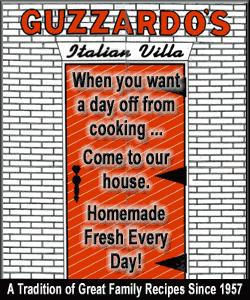 When the show was over, many children and adults said it was the best entertainment they had seen in years. This program was just a small part of what the Lincoln Public Library has every year to entertain and educate young and old alike.
About Serengeti Steve
Steve's fascination with reptiles began when he was a young boy in St. Louis, where at the age of 10, he found a snake in his backyard. He used a stick to lift the snake into a bucket and quickly ran to the encyclopedia to look up what exactly he had caught. What he had in this bucket was an eastern yellow-bellied racer, a nonvenomous snake. With some written proof of its nonvenomous nature and a long "discussion" with mom and dad, he was allowed to keep it ... provided that HE took proper care of it. He did, and his interest eventually grew to include reptiles and arachnids, both of which he studies thoroughly to this day.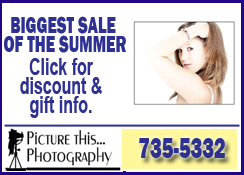 His passion grew through the years and was eventually put into practice when he became a police officer. He began teaching the D.A.R.E program to local kids and was able to incorporate different reptiles into the program as extra fun. This experience with children, in addition to his outgoing personality, allowed him to make The Reptile Experience an exciting and educational program.
After nearly 10 years of police work, he decided to pursue his unique interest in a more direct and fulfilling way. Since then he has raised and maintained over 50 species of exotic snakes, lizards, monitors, tarantulas and scorpions. All of this has since brought about what is now The Reptile Experience.
For more information, you can visit his website at www.thereptileexperience.com.
[By MIKE FAK]