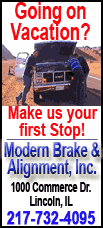 The former Illinois governor is in court facing numerous corruption charges after being arrested in his Chicago home in December 2008.

Prosecutor Chris Niewoehner mixed in five recorded phone conversations of Blagojevich with daylong testimony from former Blagojevich confidant and chief of staff Alonso "Lon" Monk to illustrate the former governor's supposed penchant for wrongdoing.

Monk is testifying against Blagojevich as part of a plea bargain in order to get a reduced sentence on a bribery charge.

The recordings, procured covertly by federal agents, included conversations about fundraising between Rod Blagojevich and his older brother and former fundraiser Robert, as well as talks between Blagojevich and Monk.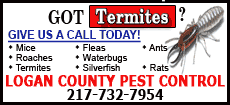 Three of the recorded conversations played in court on Thursday touched upon two individuals allegedly interested in an appointment to the U.S. Senate -- Chicago businessman Blair Hull and congressman Jesse Jackson Jr.
According to Monk, both Hull and Jackson reached out either directly or indirectly to Blagojevich in late 2008, anticipating that then-U.S. Sen. Barack Obama would be elected as president. An Obama victory would allow Blagojevich to appoint someone to fill the vacant Senate seat.
Monk testified that Blagojevich was attempting to leverage Hull's desire for a Senate appointment to obtain a campaign contribution from Hull of up to $100,000.
In one recorded conversation, Blagojevich discusses Hull with older brother Robert.
"This Hull actually thinks he can be a senator. Can you believe that guy?" Blagojevich tells his brother. Later in the same recording, Blagojevich calls Hull "stupid."
Monk also alleges that Jackson Jr. was interested in the Senate seat.
In a different recorded conversation between Monk and Blagojevich, Monk says that he is not returning calls from the congressman.
"He'll offer you fundraising and all kinds of stuff," warns Blagojevich about Jackson Jr. in the recording.
But the day's most stunning allegation came without a recorded conversation.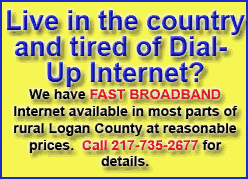 Monk testified that Blagojevich was prepared in late 2008 to appoint former Illinois Senate President Emil Jones Jr. to the U.S. Senate, contingent upon Obama being elected president. In exchange, Jones would not call a sweeping ethics proposal for a vote before the full Illinois Senate.
According to Monk, Blagojevich did not want the ethics proposal to become law because it would reduce the amount of fundraising he could collect from companies contracted with the state. Blagojevich attempted to change the proposal using his amendatory veto powers.
Monk also said that Jones backed out of the arrangement after receiving a call from then-candidate Obama. Obama allegedly conveyed concerns to Jones that inaction on the ethics proposal would hurt his candidacy.
The Illinois Senate overrode Blagojevich's veto and passed the original proposal into law.
Monk also testified that Blagojevich used his appointment power to state boards and commissions for personal gain.
Boards and commissions oversee various functions of state government. Monk testified that in several instances, Blagojevich fundraiser Antonin "Tony" Rezko and former Blagojevich aide Chris Kelly recommended business appointees and friends that would bring the quartet of Blagojevich, Rezko, Kelly and Monk money and expanded influence in state government.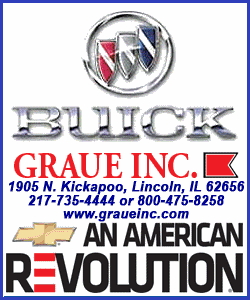 Monk claimed that the appointments of Stuart Levine and Anthony Abboud to the Teachers' Retirement System was done, in large part, to make investments in the pension fund that would personally benefit Blagojevich.
The TRS manages billions of dollars reserved for retired public teachers. Levine has been charged by the federal government for withholding millions of dollars in money while demanding "kickbacks" from investment firms.
Monk also explicitly cited the creation of the Illinois Finance Authority as an example of how the governor's appointment authority was abused. Blagojevich created the board and used his power as governor to appoint all its members, including several of Rezko's and Kelly's recommendations.
Blagojevich also nominated supporter and Rezko-recommended Ali Ata as a token nominee for executive director of the IFA. Ata was voted on by the IFA board members as the IFA's first executive director.
Monk added that Rezko was able to access small-business loans from the IFA once Ata was installed as the IFA head.
Monk also named Blagojevich ally Kurt Granberg as an individual who personally gained from Blagojevich's appointment powers.
Blagojevich used his authority to appoint Granberg as head of the Illinois Department of Natural Resources.
Monk alleges that Blagojevich was planning to receive the remaining money in Granberg's campaign fund.
Granberg had retired as a state representative before being named to the lucrative new job and received a boost in his pension despite lasting only three weeks.
Gov. Pat Quinn fired Granberg shortly after taking over for the impeached Blagojevich.
Federal authorities who were looking into Blagojevich's appointment to boards and commissioners questioned Monk in 2005. Monk did not admit to any wrongdoing to FBI agents at that time.
"I knew what we were doing was wrong and we would've been prosecuted for it," Monk said in court.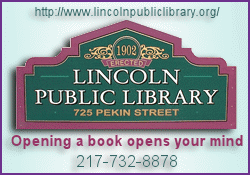 Monk also said he withheld that he had received no-strings-attached gifts of $10,000 in cash in overnight envelopes from Rezko, and that Rezko had set up contracting work for Monk's home.
Monk admitted that he did not file the money on his tax returns or deposit the money in a bank because of suspicions that the gifts would be discovered. He also never told Blagojevich so that the former governor would not have to lie if questioned by authorities.
The corruption trial will resume Monday with more testimony from Monk and possible cross-examination from Blagojevich's legal team.
[Illinois Statehouse News; By KEVIN LEE]