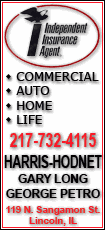 The data took the shine off markets after sentiment had earlier been buoyed by strong Chinese export figures and the European Central Bank's announcement Thursday that it would extend its support to markets.
Britain's FTSE 100 closed up 0.6 percent at 5,163.68, with BP gaining 7.2 percent as investors snapped up the stock on the cheap after it touched a 13-year low Thursday. Germany's DAX was down 0.1 percent at 6,047.83, while France's CAC-40 rose 1.1 percent to 3,555.52.
Though gains were strong in Asia, Wall Street dipped -- the Dow fell 0.3 percent to 10,140.41 while the Standard & Poor's 500 was 0.3 percent lower at 1,083.17.
Markets took heart earlier from strong Chinese export data, which showed a 48.5 percent annual jump in May and suggested Europe's fiscal crisis is not hampering other regions' economic growth for the time being.
But a 1.2 percent monthly slide in U.S. retail sales in May, the first drop in eight months and well short of forecasts, canceled any optimism.
The figure "dramatically weakens the outlook for consumption growth in the second quarter and is a reminder that households are not going to be the engine of growth for some time," said Paul Dales, U.S. economist at Capital Economics.
U.S. consumer spending accounts for three quarters of the country's economy and a fifth of global economic activity.
In Europe, where the debt crisis and public spending cuts threaten the recovery and could cause a "double-dip" recession, the ECB's latest policy meeting reassured investors. The central bank said it would continue its bond purchase program -- aimed at supporting confidence in government debt markets and keeping countries' borrowing costs down -- and offered unlimited amounts of short-term loans to banks to keep credit flowing.
BP shares, meanwhile, recovered as investors deemed overdone the recent days' sell-off and the fears that the dividend might be scrapped. Some analysts predict a cut in the dividend but still believe the stock is now cheap.