"We are getting calls from buyers who haven't bought from us in awhile and who are offering more money," said Rutledge Leland, owner of Carolina Seafood in McClellanville, S.C.
Fishermen in North Carolina, South Carolina, Georgia and Texas, whose waters have not been affected by oil, say prices for their shrimp have gone up as processing plants that normally buy Gulf seafood turn to other docks for their supply.
Leland, who is also the mayor of the small fishing town, said the price for frozen shrimp has increased about 30 percent in the last couple of months, a jump he said was aided by the April 20 Gulf spill that has closed about a third of federal waters in the Gulf to fishing boats for fear of contaminated seafood.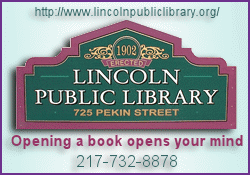 The federal government has declared fishery disasters for Louisiana, Mississippi, Alabama and Florida, which could bring emergency payments for commercial fishermen.
While 90 percent of the shrimp consumed in the U.S. is imported from overseas, most domestic shrimp is caught in the Gulf.
Fishermen who work outside the closed waters say they're not pleased to profit from the misfortune spreading from the Gulf. "We rather see us win because we have the best product than by default because somebody went out of business," said Sean McKeon, president of the N.C. Fisheries Association, which represents fishermen and their families.
The price of wild American shrimp has plummeted over the years because of the recession and overseas competition, said John Wallace, who owns two shrimping boats in Darien, Ga. Last year, he took a $17,000 loss.
Wallace, the marketing director for the Georgia Shrimp Association, said local shrimpers have been getting calls from buyers who normally get their shrimp from the Gulf. If prices stay high, he estimated shrimpers in his area could make between $50,000 and $75,000 -- helping some finally turn profits.
"We as fishermen are eternal optimists," Wallace said. "We keep telling ourselves that next year will be better, next season will be better, next moon will be better."
Craig Wallis, a shrimper who has seven boats in Palacios, Texas, said his prices are rising even though his shrimping season does not begin until mid July. Wallis said he only expects to have enough shrimp to provide to his regular customers, but calls from needy new buyers are already helping him.