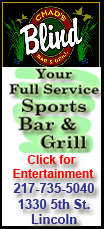 Benchmark crude for July delivery dropped $1.70 to close at $73.78 a barrel on the New York Mercantile Exchange. The contract rose $1.10 to settle at $75.48 a barrel on Thursday. Prices started the week at $71.51.
Retail gasoline prices edged lower to a national average of about $2.70 per gallon, down more than 20 cents in the past five weeks, according to AAA, Wright Express and Oil Price Information Service. Pump prices have fallen 2.2 cents in the past week and are now just 7.2 cents higher than a year ago.
Analysts have said if oil stays around $70 a barrel, retail gasoline could drop to about $2.65 per gallon.
Reports this week that Chinese exports rose by nearly 50 percent in May helped crude prices at midweek. So did reassuring words from Federal Reserve Chairman Ben Bernanke that the recovery in the U.S. remains on track and the economy is unlikely to fall back into recession.
Oil prices got a boost when the Dow Jones Industrial Average, S&P 500 and the NASDAQ all rose about 3 percent on Thursday with the encouraging economic news and prospects for stronger oil and gas demand.
Oil traders have been trying to get a sense of where prices are headed from a mixed bag of data. On Friday May retail sales came in well below analysts' expectations, while the Reuters/University of Michigan consumer sentiment index said consumer confidence grew to its highest level since January 2008 and was well above forecasts.