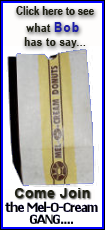 Nebraska regents voted to sever the Cornhuskers' 100-year relationship with the Big 12 and its predecessors and join the Big Ten, which along with the Pac-10 is expanding, possibly to become a 16-team mega-conference.
Meanwhile, regents at Texas prepared for a meeting next Tuesday that figures to be the pivotal moment for the future of the Big 12.
"I don't think anyone could read all the commentary around the country and not think the Big 12 hasn't felt under siege the last couple of months," commissioner Dan Beebe said.
Also on Friday, Colorado regents rubber-stamped the school's decision to be the first to bail from the Big 12 for the Pac-10.
Seeing a college landscape that might no longer include his conference, Beebe met with the remaining 10 teams, making the case that they are more valuable in their current conference than as add-ons to a different one.
"If it's about value and money, if that's the issue, that shouldn't be part of their equation," Beebe said. "If it's about other factors outside of our control, that's not something I can do anything about."
Many people think it is, in fact, all about the money, and the decision Texas makes next week will play a huge role in deciding where that money flows.
Top officials at Texas A&M have been meeting with counterparts at UT to jointly discuss the future, while Oklahoma State's athletic director wrote in an e-mail to a Texas regent that his school simply hopes to end up wherever the Longhorns are "when the dust settles!" Those three, along with Texas Tech and Oklahoma, are considered candidates to turn the Pac-10 into a 16-team conference.
If that happens, it would leave Kansas, Kansas State, Iowa State, Missouri and Baylor scrambling for new homes.
Missouri had been viewed as a strong possibility for the Big Ten, but no official offer had been made as of Friday, leaving the school in limbo.
Kansas, meanwhile, may have the most interesting situation, and one that speaks to which sport really drives the business of college athletics -- football. One of America's basketball stalwarts with a much less successful football program, the Jayhawks have not been linked to either the Pac-10 or Big Ten plans.
The Boise State move from the Western Athletic to the Mountain West Conference gives one of the country's best small schools -- a participant in BCS games two of the last four seasons -- an improved platform. Big 12 teams that don't get snapped up could get offers from the Mountain West, which could expand further and turn out to be a winner -- maybe even with an automatic BCS slot.
"It's my No. 1 goal. We want to play at the BCS level," MWC commissioner Craig Thompson said.
There are currently six automatic qualifiers, though for obvious reasons, the Big 12's long-term status is in limbo. Colorado is slated to move out in 2012, and Nebraska will start play in the Big Ten in 2011.