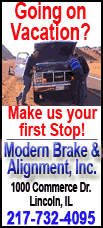 The four hits tied a season high for Rios and set one for Pierzynski, who also drove in a season-best three runs. The White Sox, meanwhile, matched their longest win streak.
Pierzynski singled in a run during a two-run first, doubled home another in a three-run fifth off Randy Wells and homered off Jeff Stevens in the seventh. He is 10 for 19 in his past four games against the Cubs -- all White Sox wins.
Rios capped a four-run eighth against James Russell with a two-run drive that made it 10-2, after Carlos Quentin went deep leading off while batting for Peavy (5-5).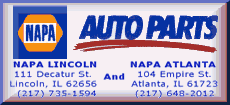 That was plenty for the former NL Cy Young Award winner, who had dropped three of four starts. He has pitched better lately, allowing two runs and six hits over seven innings.
He did give up Alfonso Soriano's 300th homer -- a two-run shot that tied it at 2 in the second -- but little else on a muggy afternoon.
Paul Konerko had two hits, including the tiebreaking two-run double in the fifth, and drove in two while scoring twice.
Wells (3-5) is 0-5 with a 6.47 ERA in his past eight starts after allowing five runs and 10 hits in five innings. He has not won since beating Arizona on April 30.
It's been a rough season for both teams, taking some of the shine off the crosstown series.
White Sox manager Ozzie Guillen acknowledged tension with general manager Ken Williams and said the relationship needs to improve if they're going to keep working together. That came on the heels of a Chicago Sun-Times report that the two nearly came to blows this week after the organization drafted the manager's son Ozney in the 22nd round.
Cubs manager Lou Piniella snapped at critics before the game, calling out White Sox announcer Steve Stone for questioning his handling of prized rookie outfielder Tyler Colvin.
The only good sports vibes in Chicago are surrounding the Blackhawks, who beat Philadelphia to capture the Stanley Cup. There were plenty of Kane and Toews jerseys in the crowd.
Fans also drowned out the national anthem, just as they do before hockey games at the United Center, but the cheers turned to boos when the BP Crosstown Cup was presented behind home plate before the game.