Illinois State Dental Society Foundation Mission of Mercy treats hundreds in need

Send a link to a friend
[June 12, 2010] BLOOMINGTON -- The Illinois State Dental Society Foundation kicked off its first Mission of Mercy, or "MOM," event at the Interstate Center in Bloomington on Friday.
"When the doors opened at 6 a.m., there were 350 people in line waiting and hoping that they would be able to receive the dental care that they need," said Dr. Brad Barnes, co-chair of the Illinois Mission of Mercy.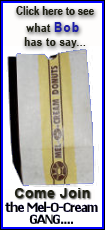 Dental problems were prioritized, with the most critical being treated.

"(Friday) we provided care to 975 children and adults. The types of care delivered were fillings, extractions and cleanings," explained Dr. Mark Humenik, also a co-chair.

The Interstate Center was converted into a large dental clinic. It had over 90 dental operatories set up to provide services; 36 chairs dedicated to doing basic dental procedures such as fillings, with 16 of those staffed by oral surgeons doing extractions; 18 chairs dedicated to cleanings; and eight pediatric operatories providing care for young children.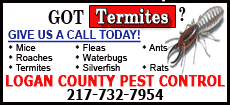 "We saw a young man (Friday) who had been camping in the parking lot since Wednesday. (Thursday), when we were setting up the clinic, he offered to come in and volunteer to help. This gentleman worked all day alongside the other volunteers. (Friday) he was the second patient through the door. By the time he left, he had received thousands in dental care," emphasized Dr. Larry Osborne of Decatur, ISDS president.
The Illinois Mission of Mercy is likely the largest access to oral health care opportunity ever offered in the state. On Friday alone, volunteers delivered an estimated $400,000 in free dental services to hundreds of individuals.
"What we have witnessed here is a tragic example of the oral health care crisis in Illinois," Osborne added. "However, it is encouraging that several lawmakers from around the state took time out of their busy schedules to visit the Illinois Mission of Mercy in an effort to better understand the access to care crisis in our state and the critical need to increase Medicaid funding."
On hand were Sens. Deanna Demuzio, D-Carlinville; Kyle McCarter, R-Highland; Dan Rutherford, R-Pontiac; Keith Sommers, R-Morton; and Dave Syverson, Rockford; and Reps. Dan Brady, R-Bloomington; Mary Flowers, D-Chicago; and Jim Watson, R-Jacksonville. Gov. Pat Quinn and Sen. Bill Brady as well as other lawmakers were expected to visit the Mission of Mercy early Saturday afternoon.
The ISDS Foundation's Mission of Mercy calls attention to the serious problem that Illinois citizens have in accessing dental care. The event will relieve some suffering, but it won't solve the problem. Only the Illinois Legislature can provide the solution through adequately funding the dental Medicaid program in Illinois.
For more information, visit www.isds.org.
[Text from file received]