In Europe, Britain's FTSE 100 rose 0.7 percent at 5,197.32, Germany's DAX was up 1.4 percent at 6,128.93, while France's CAC-40 rose 1.3 percent to 3,600.15.
Investors were encouraged by a 0.8 percent monthly increase in industrial production in April across the 16-nation eurozone. The rise was somewhat stronger than anticipated by economists.
The "figures suggest that the recovery in the sector continues at a decent pace, despite the fiscal crisis in the region," said Jonathan Loynes, analyst at Capital Economics.
While European markets rode the positive sentiment, other experts warned there is a danger of relapse in market confidence in the region.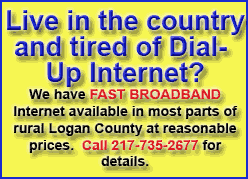 Analysts at Credit Agricole cited the risk of long and drawn out negotiations in the aftermath of Belgium's parliamentary elections that gave a stunning win to a Flemish separatist party. The lack of clear leadership in Belgium, which takes over the EU presidency in weeks, would undermine markets' trust that EU leaders can act effectively to contain the debt crisis.
Stocks continue to enjoy momentum from Friday, when a private report showed U.S. consumer confidence in June climbed to its strongest level since January 2008 and government statistics showed retail sales rising.
That boosted confidence -- as did robust Chinese exports and actions by Spain to cope with a heavy deficit, said Francis Lun, general manager at Fulbright Securities.
The Reuters/University of Michigan consumer sentiment index showed Friday that U.S. consumer confidence grew to 75.5 -- coming in well ahead of forecasts.
"People are more confident about the market," Lun said. "Europe is getting its house in order. We haven't seen a further deterioration there."
Japan's benchmark Nikkei 225 stock average gained 154.06 points, or 1.6 percent, to 9,859.56. Investors also chased gains in Japanese exporters on an easing yen as a weaker currency lifts the value of their repatriated profits and can make their goods more price competitive .