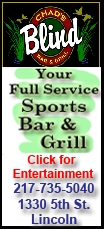 "There are no magic bullets for something like this," said Tony Jaques, a crisis management consultant in Australia.
Past corporate crises teach us that it might be too late for BP to recover from the worst oil spill in U.S. history after initially playing down the severity of it. But history also indicates that the company could still bounce back if CEO Tony Hayward and his management team do the right things. Most companies contaminated by crisis recover, even if the stigma sticks.
"Strong leadership will survive any crisis," said public relations executive Richard Levick.
Several high-profile corporate crises in the past 30 years offer insights into what BP PLC should have done from the start -- and might still do.
Johnson & Johnson's cyanide scare in 1982
THE CRISIS: Seven people died in the Chicago area after taking Tylenol, a pain reliever that ranked among Johnson & Johnson's best-selling products. Someone had laced the pills with cyanide.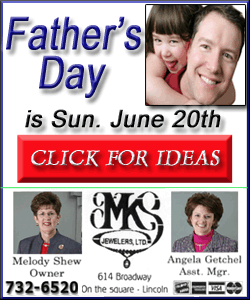 THE RESPONSE: In what is still regarded as the "gold standard" in corporate crisis management, Johnson & Johnson quickly accepted responsibility and set up a 24-hour hotline to keep consumers updated. Then-CEO James Burke became a media fixture as he stressed that consumer safety was the company's top priority. That point was reinforced by Johnson & Johnson's decision to recall all Tylenol products and develop a tamperproof seal to protect its bottles. To lure back leery consumers, the company offered coupons for Tylenol.
Johnson & Johnson had an advantage many companies in turmoil don't. The cyanide poisonings were the work of an unknown miscreant, which made the company a victim, too.
THE LESSON: Always put the public's welfare before the company's profits, even though the response cost J & J more than $100 million -- considered an astronomical number at the time. Get the company's CEO in front of the media if he is forthright and affable. And if there is a legitimate sympathy card available, play it.
Union Carbide's toxic gas leak in Bhopal, India, in 1984
THE CRISIS: At least 10,000 people died and more than 555,000 others reported health problems from 40 tons of poisonous gas leaked from a pesticide plant operated by Union Carbide's Indian subsidiary.
THE RESPONSE: Union Carbide initially seemed to have trouble getting accurate information about the accident and its fallout, possibly because of conflicts with India's government. When then-Union Carbide CEO Warren Anderson went to India a few days after the accident, he was arrested. He quickly left the country, but he remains a wanted man in India.
Seven former employees of Union Carbide's Indian subsidiary were convicted of "death by negligence" this month. The former employees, all Indian nationals and many in their 70s, were sentenced to two years in prison and ordered to pay fines of 100,000 rupees ($2,175) apiece.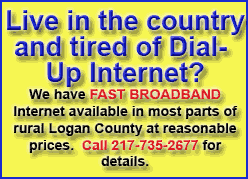 Union Carbide paid $470 million in 1989 to help compensate accident victims. Protesters say the damage caused by leak still hasn't been completely cleaned up.
The company plunged into a downward spiral after the incident. It fended off one hostile takeover attempt and divested some of its operations before eventually being sold to Dow Chemical Co. for $7.3 billion in 2001.
THE LESSON: Sometimes a catastrophe is so bad that there is a little a company can do to rehabilitate its image, particularly if the problem is in a foreign country where the government is determined to extract a pound of flesh. This example could be unsettling for Britain-based BP, especially with President Obama making it clear he would fire Hayward if he had a chance.
Marshall Goldsmith, a business consultant who has advised dozens of CEOs and written books on leadership, predicts that BP's U.S. operations "will need to be sold, spun off or the name will need to be changed because the brand doesn't look salvageable in this country."
Exxon Valdez oil spill in 1989
THE CRISIS: A supertanker ran aground and spewed 11 million gallons of crude into Alaska's Prince William Sound. The spill killed hundreds of thousands of birds and marine animals and was the nation's biggest oil spill until the BP catastrophe.