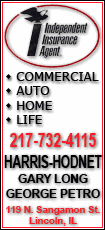 Before the start Monday of a two-day trip to Mississippi, Alabama and Florida, the White House announced Obama would order BP to establish a major victims' compensation fund. When he returns to Washington on Tuesday evening Obama will use his first Oval Office speech as president to address the catastrophe.
Obama's first three trips to the Gulf took him to the hardest-hit state, Louisiana. On Monday, Day 56 since BP's leased Deepwater Horizon drilling rig exploded and unleashed a fury of oil into the Gulf, he's flying to Gulfport, Miss. From there he'll travel along the coast to Alabama, where oil was washing up in heavy amounts along the shores Sunday in the eastern part of the state.
He'll be met by state and local officials eager for him to show command, provide manpower and supplies and also tell the public that despite the catastrophe that's crippling the fishing and tourist trades, many beaches are still open.
The day includes a speech and a ferry ride to view barrier islands in Alabama where oil has come ashore. Obama has not taken to the water in his previous Gulf visits.
The administration said early Monday that BP had responded to a letter sent over the weekend asking the company to speed up its ability to capture the spewing oil.
In its response, BP said it would target containing more than 2 million gallons of oil a day by the end of June, up from about 630,000 gallons of crude a day now. The government's high-range estimates say as much as 2.1 million gallons a day could be billowing from BP's runaway well.
Alabama Gov. Bob Riley planned to ask the president for more leadership and coordination.
"Essentially we're trying to manage this through a committee form, and it's a committee where any one member has absolute veto power," Riley said on CBS' "Face the Nation." "I don't think you can do that." He said: "I think we're going to have to set priorities. We're going to have to implement a plan to achieve those goals if we're going to get through this."
Although BP is now siphoning off significant amounts of oil from its well 5,000 feet below the ocean's surface, the leak won't be killed for good until relief wells are completed in August. At the same time more accurate estimates of the spill have brought the enormity of the disaster into focus. Already potentially more than 100 million gallons of crude expelled into the Gulf, far outstripping the Exxon Valdez disaster.
Now the nation may have to settle in for a long, hot summer of oil and gas spewing relentlessly from the ocean floor, driving residents to anger and despair, ruining precious marshlands, and poisoning pelicans, turtles and other wildlife.