Using tear gas and firing rubber bullets police broke up a protest over low wages just hours after Sunday's match between Germany and Australia.
Police appeared to set off two percussive grenades, causing loud bangs, to drive the workers out of a parking lot under the Moses Mabhida Stadium in Durban after Germany's 4-0 win in Group D.
Associated Press reporters saw about 30 riot police charge into the crowd to drive it out of the stadium. While calm quickly returned to the stadium, some of the security stewards, wearing orange and green jackets, continued milling around outside.
An AP photographer said police fired tear gas at protesters outside the stadium. A nearby street was littered with trash where the protesters were forced away. Concrete blocks had been pushed into a street.
About 100 police later surrounded a group of about 300 protesters on a street near the stadium and separated the men from the women. The protesters later left peacefully after discussions with police.
Lt. Colonel Leon Engelbrecht, a police spokesman assigned to the World Cup, confirmed that tear gas was used to help end the lengthy protest, but nobody was seriously injured.
A woman was hit by a rubber bullet but not badly hurt, he said.
Engelbrecht said the protest arose from a dispute between stadium workers and the security contractor over pay, and that disgruntled workers tried to stay in the venue after the match.
"It's a concern that the security company didn't have this settled before the tournament," Engelbrecht said. "Dialogue will continue to ensure this sort of thing doesn't happen again.
"It's fortunate it was well after the game."
Rich Mkhondo, head of communications for the local World Cup organizing committee, said the protest did not have any impact on security at the match or any spectators.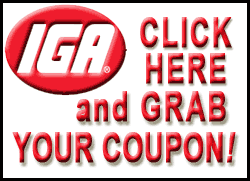 'Two hours after the end of the first match at the Durban stadium last night, there was an internal pay dispute between the principal security company employed by the organizing committee and some of the static security stewards employed by the company at the match," Mkhondo said in a statement e-mailed to the AP. "Police were called on to disperse the protesting stewards.